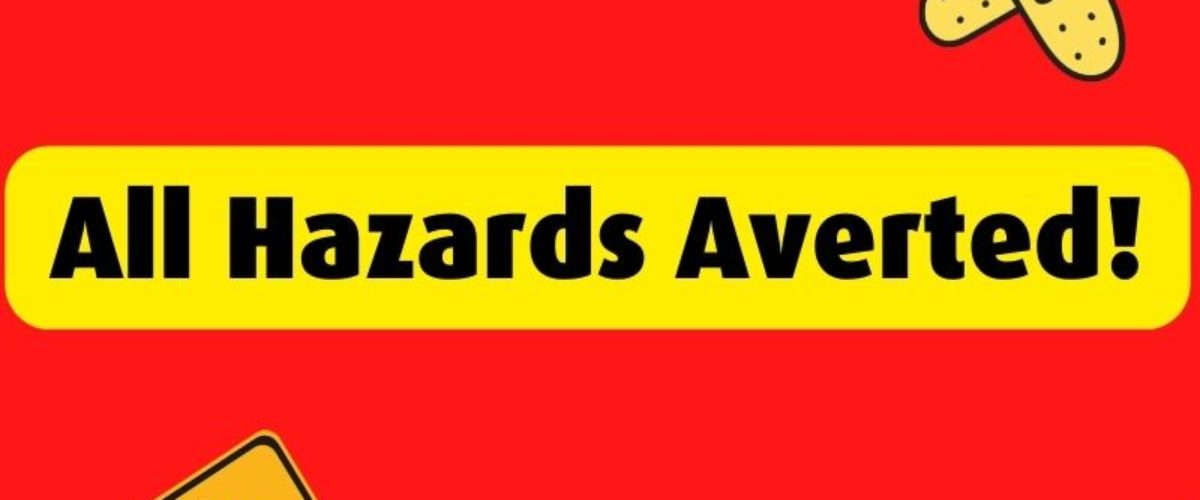 Get in touch!
Safety, Signs & Qualification Success!
As part of 'Health & Safety' Focus Week, from Tuesday 25th - Friday 28th October, all students got involved in a variety of activities including First Aid Qualifications, water safety procedures and hazard spotting!
Great fun was had by all attendees and lots of useful knowledge was gained.
Some of the Pathways had a particular activity assigned to them, such as Pathway 2 went to Warning Zone, and Pathway 3 & Nuneaton students took part in first aid qualifications very comprehensively. Lots of our students achieved their 'Level 2 Basic Life Support' Qualification during life skills too.
Trip to Warning Zone (Pathway 2)

Our Pathway 2 students attended Warning Zone in Leicester. They learnt that they must put PPE on before entering a construction site and recognised unsafe practices whilst doing the zone about water hazards.
Staff explained why it's dangerous to jump into open water and asked students for 2 reasons why a swimming pool is the safest place to swim – students stated that the water is warmer and there is a lifeguard.

First Aid Qualifications (Pathway 3 and Nuneaton)

Pathway 3 students completed and achieved Level 2 Basic Life Support qualification during their Life Skills lessons. They identified ways to keep safe in the community and offered reasons as to why someone else might need first aid.
As part of the qualification, they conducted CPR (Cardiopulmonary Resuscitation), used an AED (Automated External Defibrillator), put someone into the recovery position, completed a primary survey, used PPE (Personal Protective Equipment) and practised helping someone when they're choking.

Talks by RNLI and Canal & River Trust

Students had talks by RNLI and Canal & River Trust around water safety. Everyone was aware of the dangers of being near or in water, yet also aware that we can still have a great time doing water activities, so long as we take care.
The main points to take away from the talks were as follows:
Stop and think and spot any dangers


Stay together with a friend or family member


Float


Call 999 or 112 if someone is in trouble.
Denis from RNLI said: "Such interesting and excellent answers to my questions from the students. It was a pleasure to be with such polite and interested students throughout both sessions, and yes, they have their own lives to lead but more importantly, I hope that they found the presentation informative, interesting and of course enjoyable. Their thanks at the end of the session made it so worthwhile for me and is very much appreciated."

Health & Safety around the College and in the community (all Pathways)

Students conducted a Health and Safety inspection of our properties. They identified potential hazards and briefly explained the risks by following the task sheet and walking around independently to make their own judgements. This included spotting hazards in a kitchen, as well as sorting images into safe and unsafe categories.
They also recapped their knowledge and understanding of safety signs. Students then found signs across our sites and whilst out on their daily mile to identify how to keep themselves safe around the College and out in the community.

All in all, another very successful Health & Safety focus week. Thank you to all the organisations and our staff members who helped to deliver and organise the week's activities.