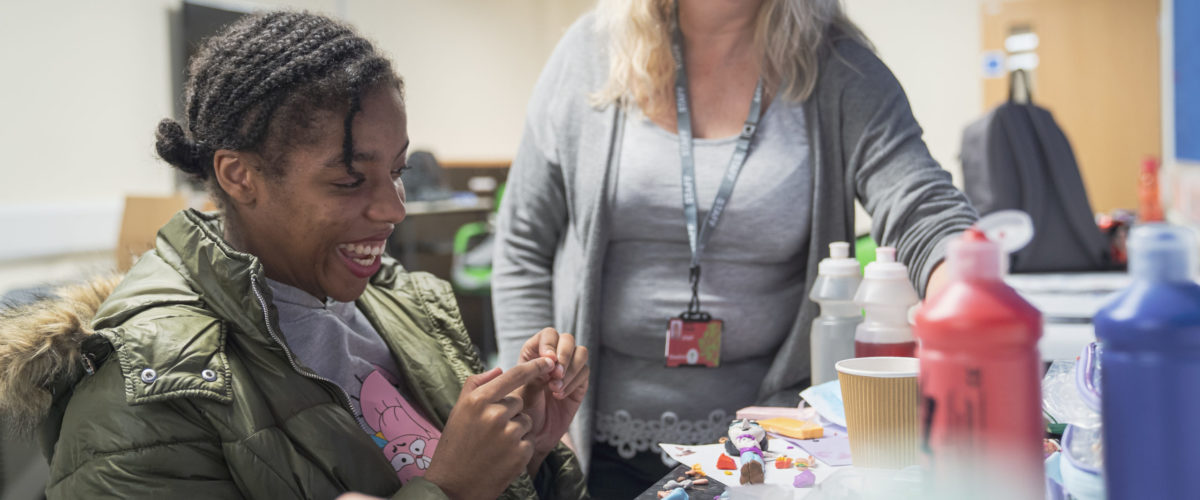 Get in touch!
Therapies
We have a team of in-house therapists who offer both individual and group support. They are registered with the Health Care Professions Council and are members of their own professional bodies.
Speech and Language Therapy
Our Speech and Language Therapist supports students to develop their communication skills within the learning environment. This can include the development of understanding, expression and social skills.
Our therapist delivers targeted therapy in groups or in 1:1 sessions in line with EHCP needs, and can help with a wide range of communication needs and skills, including:
expressing themselves


listening


understanding


decision making


turn-taking
We tailor communication objectives to the student's specific needs and these are goals we work towards during lessons. Every student receives a core level of Speech & Therapy input with access to resources that help them learn and communicate easier. Our teaching staff are trained in using talking mats, intensive interaction, Lego therapy, emotional literacy and Makaton during their sessions.
Effective communication is important for decision making, positive well-being and participation in society. Our therapist works throughout the organisation to ensure a total communication environment for our students. This means we use a combination of methods of communication which reinforce each other and strengthen meaning:
written language


speech


sign systems (Makaton)


objects of reference


photos and symbols


non-verbal cues
Our Occupational Therapist ensures our students can access everyday activities through assessing their mental and physical health in terms of illness, disability or injury. We use specialist equipment or techniques to help students participate equally in sessions.
The Occupational Therapist works alongside staff and students in sessions to promote the use of everyday skills which can be used within the college and at home. These include a focus on the use of fine motor skills, and activities such as cooking and work experience.
We have access to external therapists for art and music therapy.
We use art as a therapy as a form of self-expression, and explore emotions through the use of colour, movement and style. Art therapy can help reduce anxiety and provide a safe way to understand emotional conflicts.
There are a number are different reasons why someone might benefit from art therapy, these may include:
bereavement


low self-confidence


difficulties in managing stress


difficulties in regulating emotions
Art therapy can be in the form of individual or group sessions. Students do not need to be good at art to have art therapy. The focus of the sessions is not to use the art materials skilfully but to use them to communicate and understand difficult emotions.
Music therapy enhances health and wellbeing. Through using instruments and voice work, our students are encouraged to communicate, express emotions, and enact positive change.