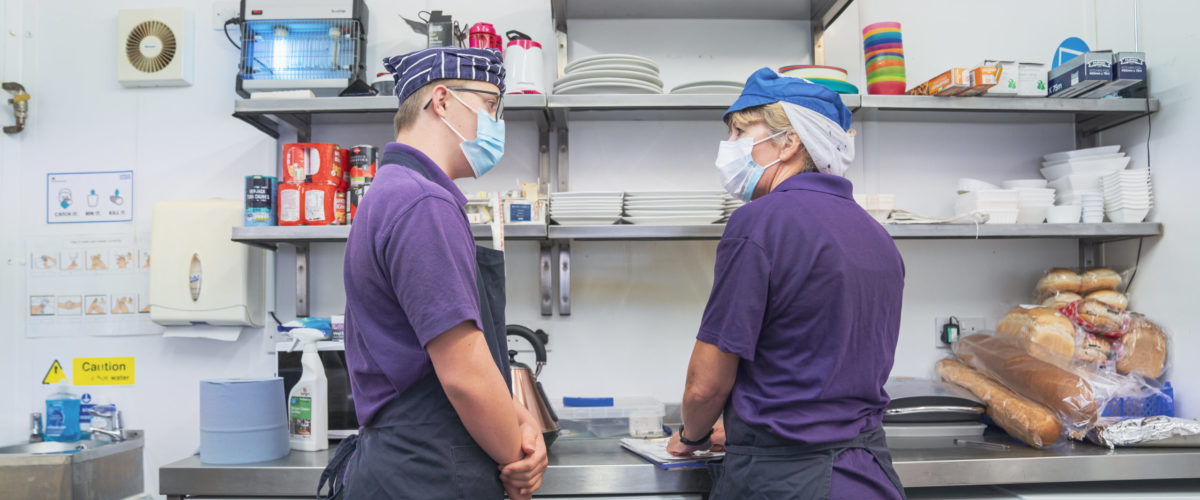 Get in touch!
Supported Internships
Our Supported Internship opportunities help secure paid work using the skills acquired during an internship.
What is a Supported Internship?
A Supported Internship is a structured study programme based primarily at an employer. They are available for young people aged 16 – 24 with special educational needs and disabilities.
Students work with a Job Coach at the employment site to gain training, support and work skills needed to get a job. The Job Coach helps the student settle in, liaise with the employer and learn the job they've been given. Once a student is confident with the role, the Job Coach provides less hands-on support so that the student works independently.
Students are expected to comply with real working conditions including time-keeping and dress codes whilst interning at the company. They will have tailored learning goals set which includes continual development of their English, maths and communication skills.
Where possible, students get the opportunity to apply to the company if a suitable role is available at the end of the internship.
Benefits of a Supported Internship
Improved employability
---
Supported Internships help you learn transferable work skills in a practical environment. You build up experience for a CV and develop the qualities needed for success in employment, including: reliability, timekeeping, and willingness to learn new skills.
Increased independence
---
Supported Internships provide an opportunity to practice travel training, building up confidence to go to and from your workplace alone on public transport. As time goes on, you rely less on the Job Coach to help you with tasks and you become an independent worker.
Varied communication skills
---
Supported Internships give you the chance to practice communicating to a wide range of people in the workplace – including customers, fellow employees and your managers. You develop ways to express any needs or concerns you may have in the workplace.
Interested in a Supported Internship but don't feel ready just yet?
Join our Pathway 3 study programme to build up your confidence and employability skills before moving on to a Supported Internship.
Testimonial

I enjoy having Charlotte [Job Coach] working with me because I can show my skills first hand on what I can or can't do … I would recommend having a Job Coach definitely because they can relay to the boss how well the intern has done with jobs and if or what they struggled to do. I feel more confident in my vocation working with Charlotte because she helps with things I struggle with
Previous supported intern, Oct 2018