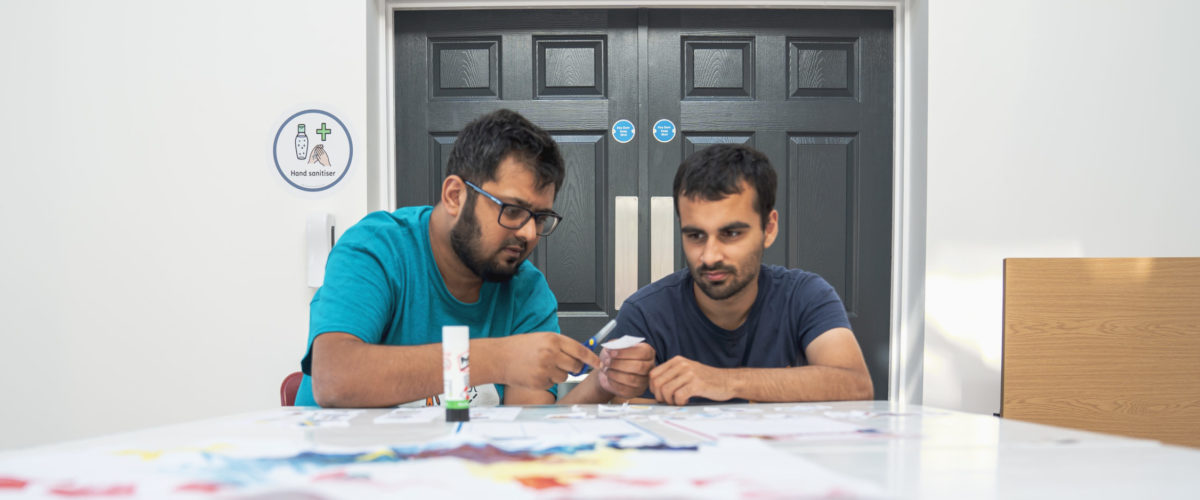 Get in touch!
Person-centred support
Homefield is an autism specialist provider and we pride ourselves on the high-standard of support we offer.
We take a holistic approach to inclusion and wellbeing, and tailor our support to your unique needs so that you can learn to your full potential.
Our person-centred approach to emotional and behavioural support ensures that all our students have equal opportunities to participate in sessions and real-life experiences. Our Inclusion Team create positive behaviour plans for each student, informing staff on what makes them scared or worried, and how to calm them.
Our friendly staff are available for any students or day service users to talk to if they have any concerns.
All our students are assigned a Personal Tutor. The Personal Tutor supports the student during their time at the College, looking after their physical and emotional wellbeing and creating a positive learning experience. They are the first port of call for any struggles and can help refer the student for additional support.
Along with Personal Tutors, we also have Progress Monitors who oversee student progress and refer them for additional support if they are struggling with their wellbeing.
Your safety is our top priority
Safeguarding
---
We work with our students to develop their understanding of how to stay safe. This includes safety within the community, learning about managing money, sexual health and relationships, equality and diversity and how to access support in their local community.
Prevent
---
We have good relationships with our Regional Prevent Co-ordinator, and together we safeguard our students against radicalisation. Early intervention is important in protecting vulnerable people like our beneficiaries from being coerced into extremist activity.
E-safety
---
We focus on the importance of staying safe online as the internet is an inevitable part of modern life. We have external presenters talk to students about topics such as cyber-bullying and password security, and focus on best practice of using the internet in PSHE sessions.
Testimonial

Homefield provides a very personalised learning environment for my son. He enjoys going to College and the staff are very supportive to my son and to the family. He is learning in a way that suits him and brings out the best in him. Homefield gives him the opportunities to be the best he can be
Parent of current student, May 2020