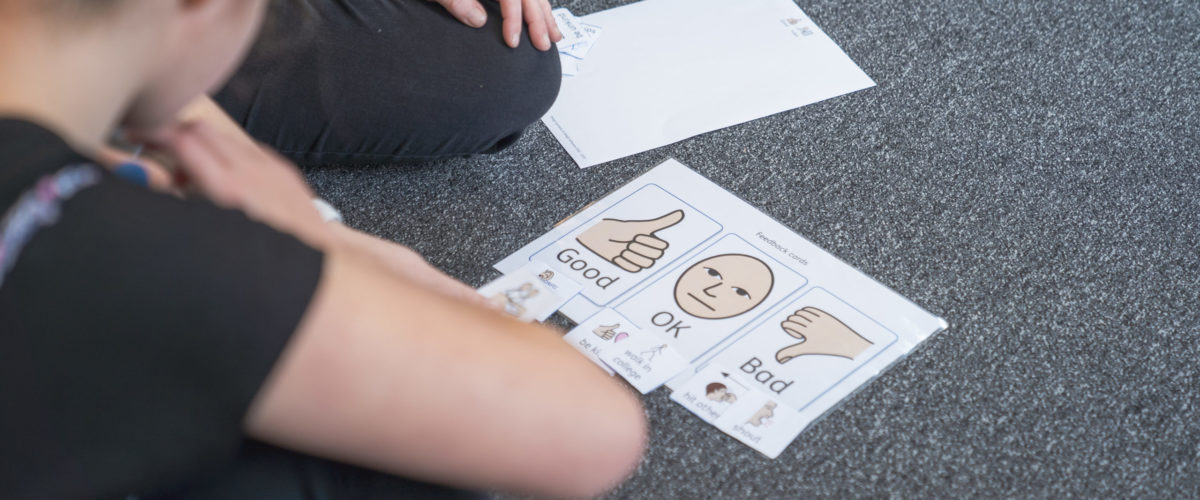 Get in touch!
Important Updates
This webpage contains the latest updates regarding the College's provision, including College closures and emergencies.
The College is open with on-site provision and an online learning curriculum. (Updated 08.02.21)
Adverse Weather 08.02.2021
The College currently remains open for students who feel able to safely attend during these adverse weather conditions. Please do not take unnecessary risks and do be careful if needing to travel as roads may be slippery and icy.
Please let us know if your transport has been cancelled or if you feel it is safer to stay at home, so that our education staff can offer remote learning where possible. We look forward to having you back on-site when conditions improve.
Read our adverse weather guidance which explains how we reach a decision to close and the ways we communicate to parents / carers and staff in these instances.
Coronavirus (COVID-19) updates
Information regarding the National Lockdown January 2021
As Boris Johnson said in his speech at 8pm on Monday 4th January, the speed of infection of the new variant of COVID-19 and the rise in positive cases has warranted stricter measures in a national effort to slow the transmission whilst vaccinations roll out. In England, there is a national lockdown effective immediately.
Schools and colleges are to close, except to provide education to children of key workers and vulnerable children which includes those with a social worker and those aged 19-25 with an EHCP, where the benefits of on-site provision outweigh the risks.
Homefield College is open to students to access on-site provision for those where college is the safest place for them to be and where all of their health needs are met. We are working closely with parents & carers in agreeing the best approach for each student under the current circumstances. This may well change as the lockdown goes on, but we are in contact regularly to check in on families and their wellbeing.
Please note that those considered clinically extremely vulnerable, which include our students with Down's Syndrome, are strongly advised to not attend college and to limit the time they spend outside the home, only going out for medical appointments, exercise and other essential reasons. We anticipate all our clinically extremely vulnerable students to take up remote learning.
How can I contact the College during this period?
You can email contactus@homefieldcollege.ac.uk and a member of our Admin team will respond to you as soon as possible. You can also call Reception on 01509 815696.

Please get in touch with us immediately if you are contacted by Test & Trace, or experience symptoms of COVID-19.
What is the College doing about coronavirus?
We are acting on advice from sources including Public Health England, the NHS, World Health Organisation and the local authority. We are taking proactive steps to contact our students and staff to ensure that everyone has access to the latest advice. We are monitoring the coronavirus situation closely and have made plans to act quickly as and when the situation changes. We will regularly update this page with any new developments.
How is the College protecting and safeguarding the students who are attending in person?
Students are individually risk-assessed to ensure we can provide for them safely at College during this time. Staff are adhering to the 2 metres distancing as much as possible, and using PPE as necessary when administering personal care and medication.

We are following the Government guidance for safeguarding. If you have a safeguarding concern, please contact Reception who will put you in touch with our Safeguarding Officers. The College's Designated Safeguarding Lead (DSL) is Principal Tracey Forman.
What will happen if there is a suspected case of coronavirus at College?
If a student or staff member becomes unwell at College and we suspect they may have been exposed to the coronavirus, we will call NHS 111, alert senior management and contact the student or staff member's emergency contact. Once the virus has been confirmed, we will then work with Public Health England to assess the situation, deep clean the College and decide on next steps.
The respiratory illness COVID-19 was first identified in Wuhan, China, in December 2019. It has since spread to over 120 countries and territories, including the UK.

The incubation period is between 2-14 days after coming into contact with someone who has the illness. Symptoms to look out for in those 14 days are a cough, high temperature and loss of, or change to, sense of smell and taste – if you are concerned you may have the virus with these symptoms, please call NHS 111 or your doctor's surgery for a telephone consult rather than visiting in person.

The most likely way the virus is spread through droplets in coughs and sneezes, and can last on surfaces and objects.
Preventing the Spread of Germs
Wash your hands regularly and thoroughly for at least 20 seconds, making sure you clean between your fingers and under your nails – always wash your hands after being to the toilet, before eating or preparing food, and after being on public transport.

Use tissues when coughing or sneezing and then put them in the bin. If tissues are not at hand, cough or sneeze into the corner of your arm.

Avoid shaking hands with people, especially those who appear to be ill.

Avoid touching your eyes, nose and mouth as much as possible.

Disinfect shared surfaces and touch areas such as door handles.
You must self-isolate immediately if:
You have symptoms of coronavirus (a high temperature, a new, continuous cough or a loss or change to your sense of smell or taste)


You've tested positive for coronavirus


You live with someone who has symptoms or tested positive


Someone in your support bubble has symptoms or tested positive


You've been told to self-isolate by NHS Test & Trace


You arrive in the UK from a country with a high coronavirus risk