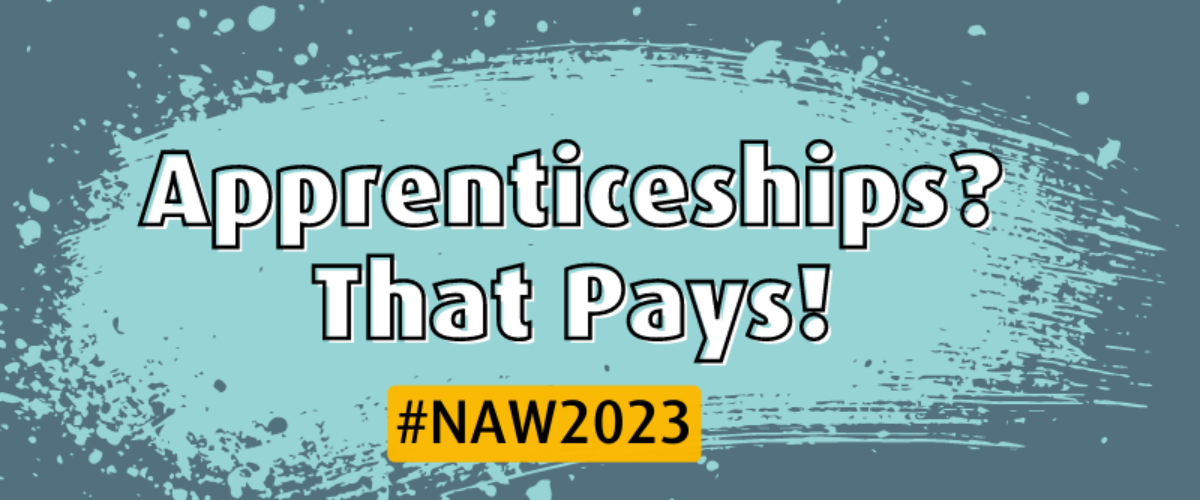 Get in touch!
Apprentices, Adjustments & Achievements!
Last week was National Apprenticeship Week (NAW2023). Apprenticeships are for anyone aged 16 or over at any stage of their career.
You can complete apprenticeships in many areas, including trades and professions, but you can also learn about skills such as management, teamwork and leadership. You can study many different subjects as apprenticeships such as:
Agriculture


Aerospace


Communications


Catering


Sport


Animal Care


We caught up with two Homefield apprentices at different stages of their career journey.
From Student to Staff – meet Finola, our Digital Communications Apprentice
Hi, I'm Finola and I'm Homefield's Digital Communications Apprentice now. But last year, I was a Pathway 3 student! To celebrate National Apprenticeship Week, I thought I'd tell you all about what I do in my role and what I love about it. My role is to assist Homefield's Communications Lead with ensuring our online internal and external presence is strong and on-brand at all times.
I also do ad hoc photography for college events – you may have seen me pointing a camera at you, snapping away whilst you're having fun! I love getting to experiment with different forms of creative content (I've produced blog posts, social media reels, written content, and graphics for the staff round-ups / Homefield Happenings), and developing my broad skill set. It plays to my strengths as well as challenges me daily because I'm always nurtured by my line manager to deliver more engaging and technically-skilled content!
I requested reasonable adjustments to make the apprenticeship work for me. It's OK to ask employers to accommodate your needs – including at the interview stage – you don't just have to meet theirs! You won't be able to perform at your best if you're uncomfortable in the situation so put yourself first and ensure you're happy with the proceedings. For example, I requested to be given the interview questions in advance so that I could prepare my answers and know what I was going to be asked on the day. This calmed and reduced my anxiety greatly because I knew what to expect.
Under the Equality Act 2010, you can request other interview adjustments such as:
Having a chaperone present throughout the interview (to provide a familiar face)


Extra time to answer the questions


Prompt cards with you to help jog your memory


Use of your C.V. during the interview


1-1 discussion rather than having to speak in front of a panel


Informal meeting before the interview to calm your nerves


Requesting to change the interview type (face-to-face instead of via telephone or vice versa, or a working interview)
I also asked for reasonable adjustments to the job itself, including reduced hours and the ability to work from home when needed. This has helped me to show my best in the role and thrive!
Other reasonable adjustments could be specialist equipment like an ergonomic chair or voice-to-text software, changes to the work environment, or coaching and training.
I hope this helps you feel more reassured and confident about requesting reasonable adjustments in the future! Feel free to reach out to me if you have any Apprenticeship queries – I'm more than happy to help!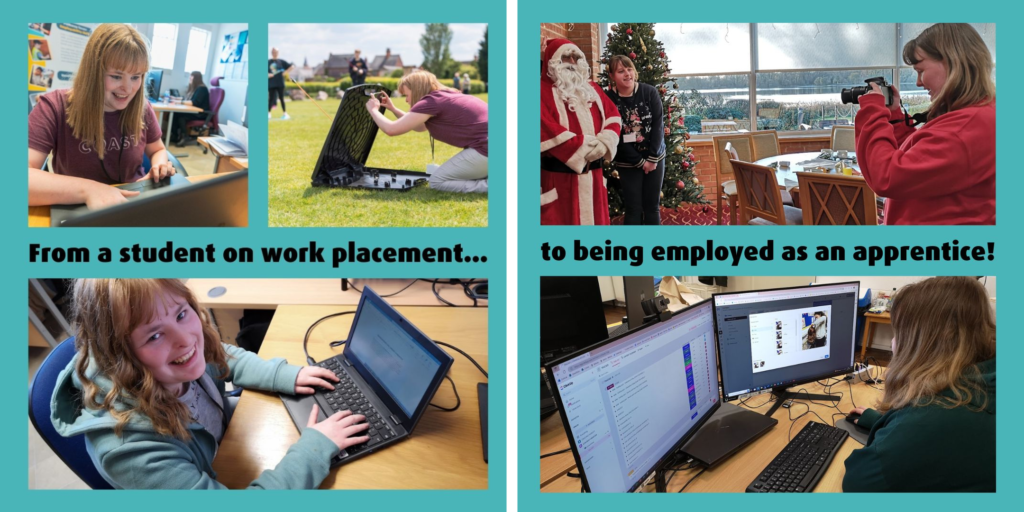 Making qualifications work for neurodiversity – meet Isela, our MIS Manager
Here at Homefield, we invest in our staff to ensure that they have the key skills needed to be truly effective at all levels of the organisation. Our MIS Manager Isela has recently completed her Level 3 Team Leading / Supervisor apprenticeship with distinction at North Warwickshire & South Leicestershire College and won their STAR Awards 'Apprentice of the Year'! Isela is dyslexic, dyspraxic and has ADHD and anxiety.
She cares for her three children who all have learning difficulties and works full-time as our MIS Manager where she oversees our information systems, data protection and data processes.
"When Homefield invited me to study a management and leadership qualification, I decided that an apprenticeship would be the best route for my learning style. I do not concentrate well for long periods of time so I chose to dedicate two hours at the start of each day to learning before picking up my work commitments. A lot of my day-to-day work also counted toward assignments so this made the qualification manageable. My assessor took into account my health conditions and made adjustments that enabled me to continue. I wanted to prove to myself that I was able to overcome the challenges I face, focus on my own development and follow a programme of study to gain qualifications. I also wanted to make my husband and children proud.
Through completing this apprenticeship, I feel I have grown as a person. I can now inspire and motivate others better than before having now developed my emotional intelligence and understanding of different working styles and learnt different ways to react in a range of scenarios. Passing this qualification with distinction has boosted my self-esteem and my confidence in my own abilities. I have proved to myself that I am capable of learning even if my style is different from many others.
This apprenticeship has made a difference to me because I know that neurodiversity is no barrier to studying, achieving qualifications and participating in the workforce as a valued employee. I am proud to be one of the management team at Homefield. I hope my journey will inspire students in the years ahead – anything is possible, with the right support and adjustments in place."
We are really proud of Isela and she sets a good example for our students too.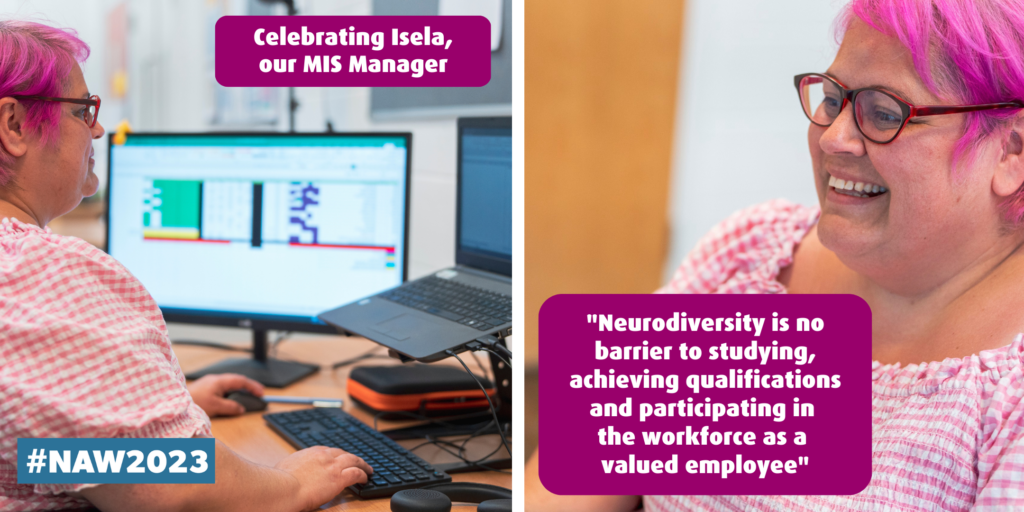 Want to learn more about apprenticeships?
Click these icons to discover more!