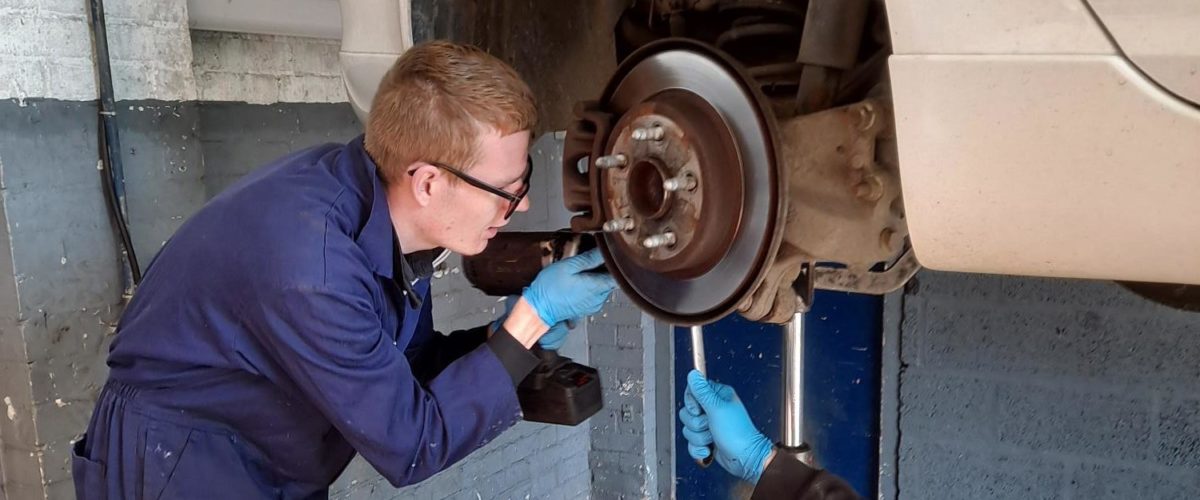 Get in touch!
Ashley Trials Day At Ark Motors
Ashley has been trying out a new work experience placement. It's been a great way for him to show off his current motor handling skills!
He has been working with Lead Job Coach Danny to do this & shadowed by Job Coach Deano. He wants to work in the Motor Vehicle Industry as his career, so he's trying this out now to get an idea of what it's like working in a real garage, and get more realistic hands-on experience.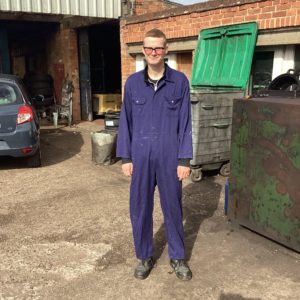 His trial started by choosing the correct PPE from college and navigating his way to the garage. When he arrived, he confidently introduced himself and explained why he was there and got to know the member of staff that he'd be working closely with, who was called Steve.
Ashley's first task was filling the window washer fluid up in one of the cars, which he did with great competence and seemed to really enjoy. This shows his knowledge and love for cars, as he was able to complete this task quickly without any support or help.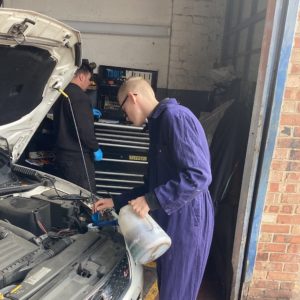 For the rest of the morning, he continued doing a full service of the car and checked that it was in good working order. Including inspecting the tyres, engine, windshield and doors. He asked questions when unsure about something and was very polite towards all the staff there. He loved making sure that the car was safe for driving and fixing all the faults (when there were any).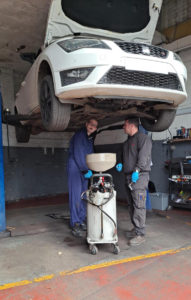 Whilst working, he began to mention his current work at T.E.C.K to Steve, and showed great enthusiasm for motors and cars. We are very pleased with all of Ashley's efforts so far and hope that this work experience turns into a placement in the Motor Vehicle industry soon!