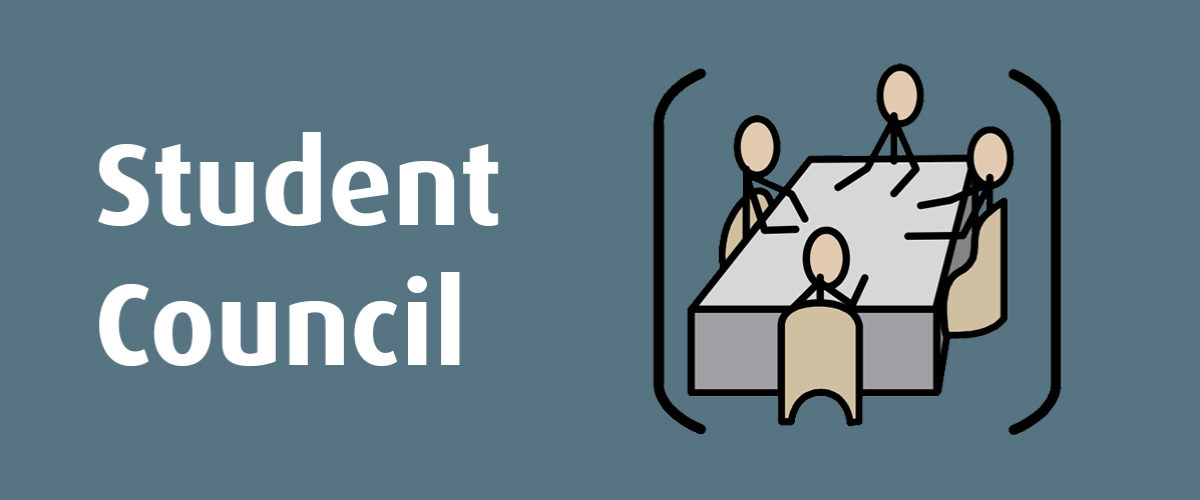 Get in touch!
Campaign for Student Council President
Six students are campaigning to become Homefield's Student Council President. Having made a campaign video and poster, candidates are rallying support ready for the voting period.
As Student Council President, the successful candidate will lead the meetings, work with Head of Specialist Support and Pastoral Services Vic Myko to devise agendas and write minutes, and represent the College at external events.
We will also be electing three Vice Presidents, one from each learning Pathway, to ensure student voice is heard throughout the College at all levels and abilities. Good luck to all candidates!
| | |
| --- | --- |
| | My name is Bella |
| | |
| --- | --- |
| | You should vote for me because: |
| | |
| --- | --- |
| | • I am a good role model |
| | |
| --- | --- |
| | • I am a good listener |
| | |
| --- | --- |
| | • I like to help people |
| | |
| --- | --- |
| | As President, I will: |
| | |
| --- | --- |
| | • Make the college better |
| | |
| --- | --- |
| | • Help students |
| | |
| --- | --- |
| | • Hold a lunchtime Makaton group |
| | |
| --- | --- |
| | • Bring students and staff together |
| | |
| --- | --- |
| | My name is Ethan |
| | |
| --- | --- |
| | You should vote for me because: |
| | |
| --- | --- |
| | • I am helpful |
| | |
| --- | --- |
| | • I will listen to your ideas |
| | |
| --- | --- |
| | • I am good at debating |
| | |
| --- | --- |
| | As President, I will: |
| | |
| --- | --- |
| | • Ask for more student input |
| | |
| --- | --- |
| | • Listen to your ideas |
| | |
| --- | --- |
| | • Help you present your ideas to the Principal |
| | |
| --- | --- |
| | • Help you reach your goals |
| | |
| --- | --- |
| | • Bring a new perspective |
| | |
| --- | --- |
| | My name is Jack |
| | |
| --- | --- |
| | You should vote for me because: |
| | |
| --- | --- |
| | • I am helpful |
| | |
| --- | --- |
| | • I am friendly |
| | |
| --- | --- |
| | As President, I will: |
| | |
| --- | --- |
| | • Get more games for breaktime |
| | |
| --- | --- |
| | • Small animals at Mountsorrel |
| | |
| --- | --- |
| | My name is Jacob |
| | |
| --- | --- |
| | You should vote for me because: |
| | |
| --- | --- |
| | • I am friendly and sociable |
| | |
| --- | --- |
| | • I am kind |
| | |
| --- | --- |
| | • I am caring |
| | |
| --- | --- |
| | • I am helpful |
| | |
| --- | --- |
| | As President, I will: |
| | |
| --- | --- |
| | • Help students enjoy college |
| | |
| --- | --- |
| | • Raise money for a trip next year |
| | |
| --- | --- |
| | • Hold a fun run |
| | |
| --- | --- |
| | My name is Joe |
| | |
| --- | --- |
| | You should vote for me because: |
| | |
| --- | --- |
| | • I am helpful |
| | |
| --- | --- |
| | • I am kind |
| | |
| --- | --- |
| | • I am happy |
| | |
| --- | --- |
| | • I listen to others |
| | |
| --- | --- |
| | As President, I will: |
| | |
| --- | --- |
| | • Raise money for Homefield |
| | |
| --- | --- |
| | • Hold charity events |
| | |
| --- | --- |
| | • Help other students |
| | |
| --- | --- |
| | • Tea and coffee mornings for students |
| | |
| --- | --- |
| | • Listen to your views |
| | |
| --- | --- |
| | My name is William |
| | |
| --- | --- |
| | You should vote for me because: |
| | |
| --- | --- |
| | • I am honest |
| | |
| --- | --- |
| | • I am creative |
| | |
| --- | --- |
| | • I am smart |
| | |
| --- | --- |
| | As President, I will: |
| | |
| --- | --- |
| | • Provide more learning opportunities for your interests |
| | |
| --- | --- |
| | • Improve the boys' toilets |
| | |
| --- | --- |
| | • Have students treated like adults |
| | |
| --- | --- |
| | • Have equality for all |