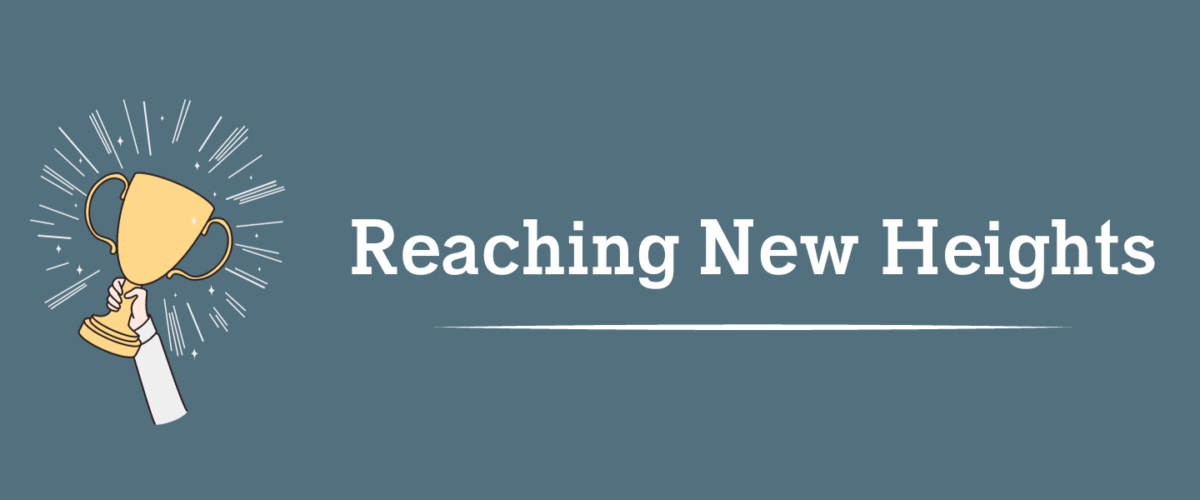 Get in touch!
End Of First Half Term Reflections
What a successful first half term we have had! Work placements are now better than ever, Nuneaton have a farm to care for, and more money than mischief was raised for Macmillan Cancer Charity - at lots of coffee mornings across our sites, with delicious cakes made by our very own Pathway One & Two students!
Firstly, we want to celebrate Catering Tutor Lisa and Employability Tutor Joanne who recently became qualified tutors through Loughborough College – which nicely tied up all their hard work and immense personal effort over the past few months to get there. They both attended their graduation ceremony held at Loughborough Town Hall and collected their certificates of achievement together.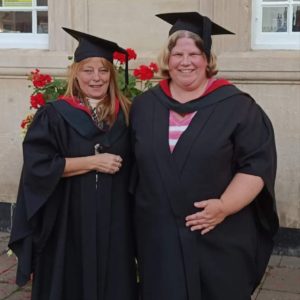 Our Health & Safety Co-ordinator, Jody, also graduated with her NEBOSH Level 6 Diploma in Occupational Health & Safety, after juggling many responsibilities along the way. ConGRADulations to all, incredibly well deserved!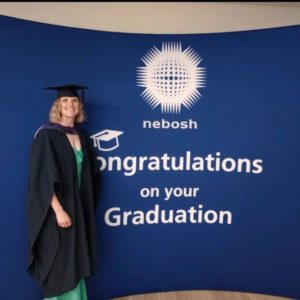 From champagne to clippers, we recently made the decision to turn our café 'Barrow Of Treats' in Barrow-Upon-Soar into a new venture of opening an autism-friendly training salon. This is for all our Hair, Beauty & Grooming students to practice their skills, and learn what it takes to work in a professional hair salon. Keep your eye out on all of our social media platforms for more exciting updates on this, as we're yet to announce its name, treatment price list, and the date at which bookings can be taken.
Three of this lesson's cohort are undergoing Level 1 City & Guilds Hairdressing Qualifications, so this salon is the ideal assessment and learning base. They will also get regular customer interactions as well as plentiful opportunities to master their time management and money handling skills, as working the till and filling up appointment slots via a booking system are vital parts of running a successful salon.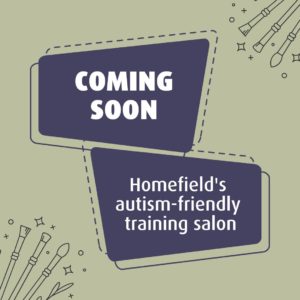 We like to give back to our hardworking students, but they themselves also like to give out their gifts and skills. Pathway One & Pathway Two students have been attending a brand-new work experience placement at 'Giving World'. Here, they have been collaborating to sort out customer orders and general stock, ensuring that the right number of items get sent out to the right people!
Pathway One student, George, in particular, has shone with this work. His methodical and calm approach has meant that he has been regularly praised by employees who work there. This is exceptional progress and great recognition for our Pathway One Programme overall too, as it shows just what our students are capable of if they are in the right setting with adequate levels of support!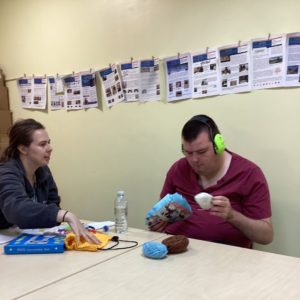 Speaking of work experience, our Supported Interns have been intent on getting themselves fully travel trained this term, as part of our 'Preparation for Adulthood' focus as a whole College. Instead of every SI being driven to their placement by their job coach, they are now looking for alternative transport methods and ways that they can incorporate travel into their learning. They have done more train and bus trips, used Google Maps and people skills to navigate to their individual work experience settings.
For some students, this has also meant applying for free County Council bus passes and discount railcards, to also combat the cost of living crisis that we now all face. In addition, the variety of career opportunities on offer has grown massively since last term. Now, we have students assisting staff at companies such as 'Royal Mail', 'RD Moore Engineering', 'Leawood Manor Care Home' and much, much more!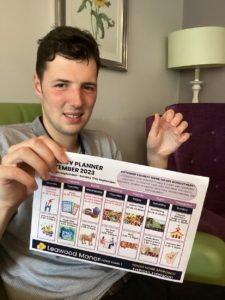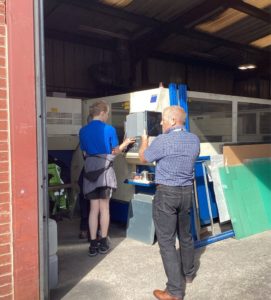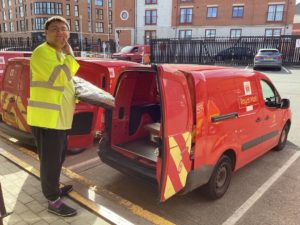 As well as nurturing our existing students, we were also lucky enough to welcome a whole cohort of new ones this September, too! We hosted some stalls full of fun activities and information on Homefield student life for them to take part in. It was a big hit! Glitter face painting and holding our Therapies Team tortoise were among some of their highlights!
As well as being fun and informative, it gave our students chances to all mix across pathways – we had Nuneaton with Pathway Two's and Pathway One's with Supported Interns, it was fabulous to see everyone mixing!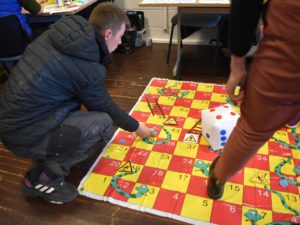 Last but not least, at the end of the induction period, we decided to hold a picnic and games afternoon to tie in with World Mental Health Day. Students from all pathways and campuses came and interacted in different social groups, bonding over music choices and their love for the games in question. Archery, Cricket and musical instrument sampling were among the choices. Great fun was had and bonds were made. The weather also shone down on us which added to the experience for everyone involved.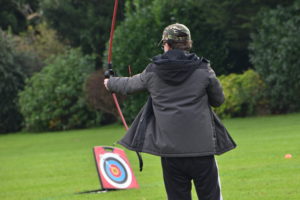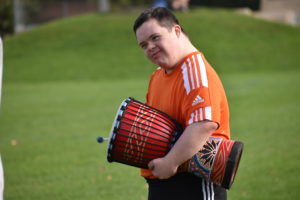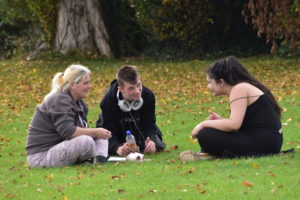 There's lots more to come at Homefield College in the coming months, so stay tuned! For now, we'd just like to extend a massive thanks to all stakeholders for believing in our potential and supporting us every step of the way – we wouldn't be here now without your backing!
And remember, term starts again from Tuesday 23rd October. See you then!