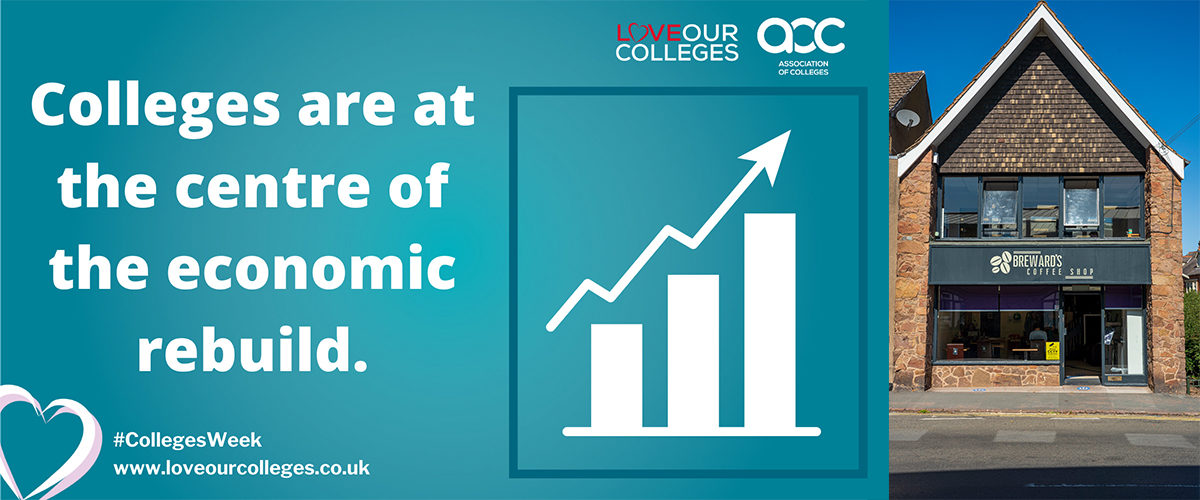 Get in touch!
#LoveOurColleges – Homefield at the centre of the economic rebuild
It's Day One of #LoveOurColleges, an annual week-long campaign to raise the profile of the hard work colleges across the country do all day every day.
Today's focus is on how colleges are at the centre of the economic rebuild. Particularly for Homefield, the work we do with our students helps them to develop employability skills and achieve their future goals. People with learning and communication disabilities often struggle to find meaningful paid employment and so by running our own enterprises we give our students the best chance to enter the world of work with experience, qualifications and confidence.
We've recently taken on a new adventure, coffee shop Breward's in the heart of Mountsorrel. At Breward's, our students focus on good customer service and hospitality and develop their functional ICT abilities. They also build on their English, maths and communication skills in a real business environment.
Principal Tracey Forman talked to Ady Dayman at BBC Radio Leicester about the importance of enterprises like Breward's, and what you can expect when we open to the public (for take-away) after half-term. Listen to the interview by clicking the link below (interview starts at 2:41:56).