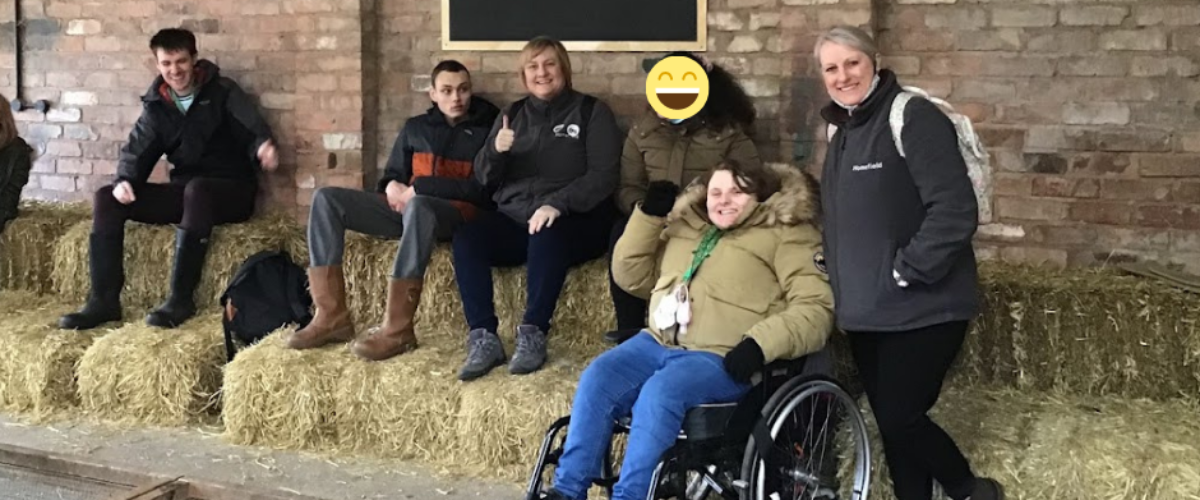 Get in touch!
Reflection: National Careers Week 2022
National Careers Week (NCW) is an annual celebration of careers guidance for young people preparing for adulthood and this year took place on 7th - 12th March.
Whilst careers guidance is something we embed all year round, NCW provides a great opportunity to bring the college community together for a deep dive into understanding the world around us.
When we talk about careers, most people think of work experience and stop there. Careers is so much more than simply entering the world of work, especially when it comes to the wide range of students we support each year.
There are 6 key themes when it comes to careers guidance:
Balancing life & work


Creating opportunities


Exploring possibilities


Growing throughout life


Managing careers


Seeing the bigger picture
Whilst these are easy concepts to apply to employment, they open up wider conversations around choice, decision-making, responsibility and independence. Whether that's figuring out which shop you can buy a drink from (exploring possibilities) to learning about recycling and the importance of sustainability (seeing the bigger picture), there's something for everyone when it comes to careers guidance.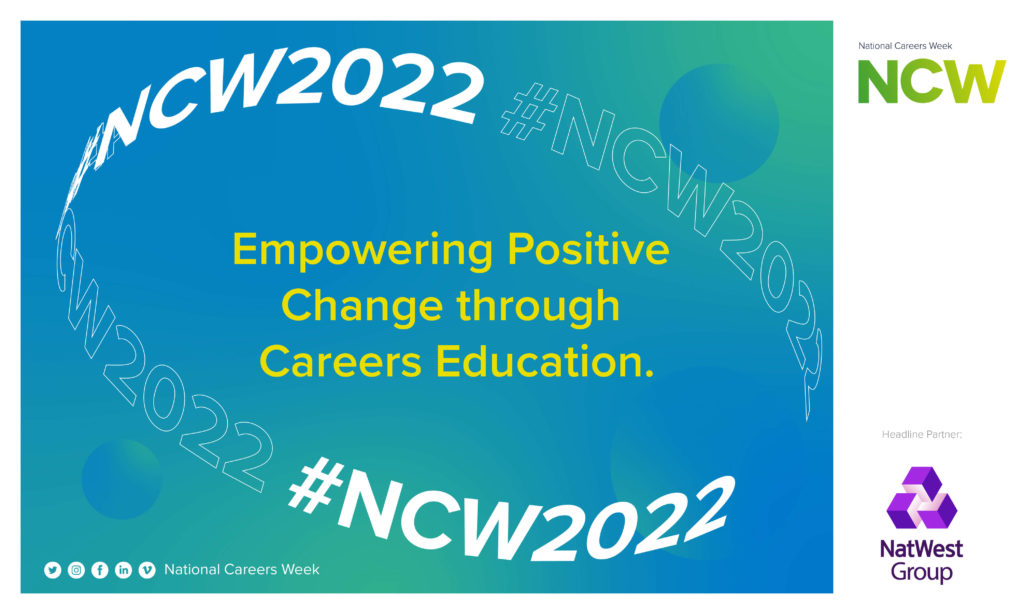 National Careers Week 2022
For National Careers Week, Keleigh Windram our Careers Lead created a pack of resources to inspire students and tutors to discuss careers, understand themselves and think about the world around them in a way that was accessible to their needs, abilities and future goals. Resources included:
Matching staff members to their dream jobs (outside of working at Homefield, of course)


Talking about our role models and the strengths / skills that person has


Budgeting and using maths skills to see if have the right change to buy specific items from the local shop


Finding out about equipment used by emergency services workers & community helpers – fire extinguishers by fire fighters, wheelchairs by medical professionals, hand cuffs by police officers – and in the process connecting who can help us when we have different problems (you wouldn't want to go to a vet if there's a fire, or the dentist if your cat is poorly), and the wide range of jobs out there that are focussed on helping others


Recognising logos and learning about brands


Writing, drawing or photographing something we are proud of / what we can do independently or with support that is an achievement


Looking for fair trade products in supermarkets – then discussing the importance of getting paid fairly and working in good conditions
These resources can now be used all year round to embed careers conversations into lessons.
Along with Keleigh's collection of ideas to help spur careers discussions, we also arranged for employer encounters, talks for parents / carers with the Department for Work & Pensions (DWP) and fun team-building activities.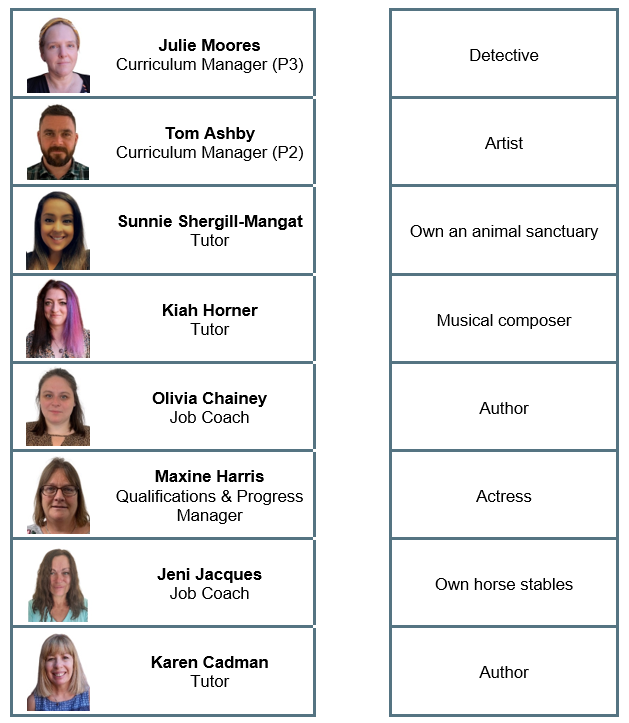 (Dream Jobs matching answers: Julie – artist, Tom – author, Sunnie – detective, Kiah – musical composer, Olivia – author,
Maxine – own horse stables, Jeni – own an animal sanctuary, Karen – actress)
Our Performing Arts group heard from Sarah Haskett from Creative Mental Health. Sarah has built a career in the performing arts industry and told the group about the various jobs she has held. She spoke about how she got her various jobs and the employability skills you need to succeed e.g. being organised, proactive and flexible. The group discussed this amongst themselves and decided that you also need to be reliable and punctual.
The group learnt that a career in the performing arts industry isn't Monday to Friday, 9-5 and the working pattern can vary. They also learnt that sometimes the economy and external factors can mean that work is harder to find.
During the recession in 2008, Sarah went to University to retrain in mental health before returning back to performing arts. Sarah loves to perform live and the group discussed the nerves and anxiety you can sometimes feel before a performance. They all agreed that it feels good once the performance ends and especially if the audience enjoyed it and the anxious feelings don't stop them from performing.
Thank you to Sarah for taking the time to speak to the group. They made lots of notes and their feedback was that they really enjoyed the lesson and that Sarah was a 'delight'! They were encouraged to hear that you can get paid work as an actor without having a degree. Developing those employability skills is very important!
A group of students played a game of 'Risk' with Keleigh, who was able to see the employability skills that the group are developing:
Communication skills – Keleigh had never played Risk before and they had to explain the rules to her. They had to decide amongst themselves what order or sequence they needed to follow for Keleigh to understand the rules.


Fairness – they all took turns and followed the rules.


Teamwork – the worked together to help Keleigh to understand how to play the game.


Decision-making – they had to decide what to do with their pieces.


Leadership – one of the group took the lead naturally to ensure that they were all following the rules and even helped Keleigh to decide her next move!


Maths – each piece on the board has a value and there was a lot of maths involved with the numbers on the dice and exchanging soldiers for other pieces on the board.


General knowledge – they used the game as a way to talk about what is currently happening in Russia and the Ukraine. The group talked about British Values and our own military history.
Whilst the group didn't get to conclude the game that day, we've taken photos of the board and will continue the game each week!
Our Pathway 2 horticulture & small animals students went to visit Stonehurst Farm in Mountsorrel. This visit gave students an understanding of working in that environment. The farm is a working family farm with many animals that our students could interact with, which provided them with a better understanding of how a farm runs and what animals and crops are on the farm.
The students were able to hold the rabbits & guinea pigs and asked the farmer's assistant a few questions about his job role at the farm, e.g. working hours, paid or unpaid, qualifications needed, so that they could gain a better understanding of his job role. This helped the students to understand the working life of the assistant, and the different types of employment options (part-time, full time, voluntary etc).
Linking farming with other industries, students also had to think about types of food the farm produces and where they might be sold – for example the butchers and supermarkets. This helped the students to think about the cycle of food production.
Employability skills that the group developed during the visit included:
Rule of Law – following the rules around the farm to ensure health and safety was always being met, for example washing hands after feeding the animals.


Mutual Respect – respecting other students' abilities when walking around the farm, and letting each other take turns on having a sit in the tractor.


Teamwork – working together to ensure all students had enough food to feed the animals.


General knowledge – they talked about why there were no hens around and what was happening with bird flu.


Communication skills – when asking the farmer's assistant questions about employability and job roles.
As you can gather, 'careers' is a very broad concept and should not be limited. Careers defines a person's journey through life, which may include various outcomes e.g. day services, volunteering and paid employment. From thinking about entering shops and using cash, to workplace encounters, there are lots of transferable skills that benefit every single one of our students.
National Careers Week 2022 provided an excellent opportunity to take a holistic approach to careers and showed students that it's not the big scary concept people think when first learning about careers. It's about building on the skills they have and making informed choices to lead a more meaningful life in a way that is appropriate for them.
Thank you to everyone who took part in our NCW activities!