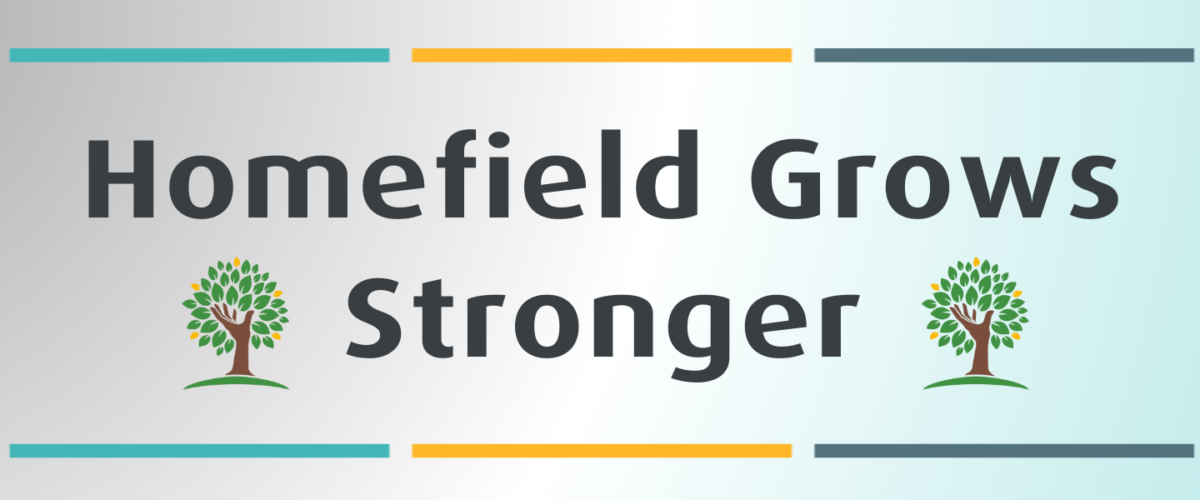 Get in touch!
Our Year In Reflection – Academic Year 2022/23
The year started busy as always, but it was a welcome relief to be going into an academic year without the impact of the pandemic leading the priority of our work. This meant that we could focus on what we do best, which is engaging with the community and real experiences for the students. There is far too much that has been achieved by the students in this academic year to cover everything, but a flavour of the year follows.
Student Union led the way on Democracy (SU)
The Student Union this year was largely formed from a new cohort.  The focus has been on understanding democracy, representation, and the importance of genuine student voice from all cohorts in the college.  The vision for the SU is one where the students themselves are setting the agenda for their work.
Our SU members this year were:
Denzil W – Chair
Dominic H – Vice-Chair (Leicestershire)
Harry O'B – Vice-Chair (Nuneaton)
Henry W
Grace K
Savvy D
Liam L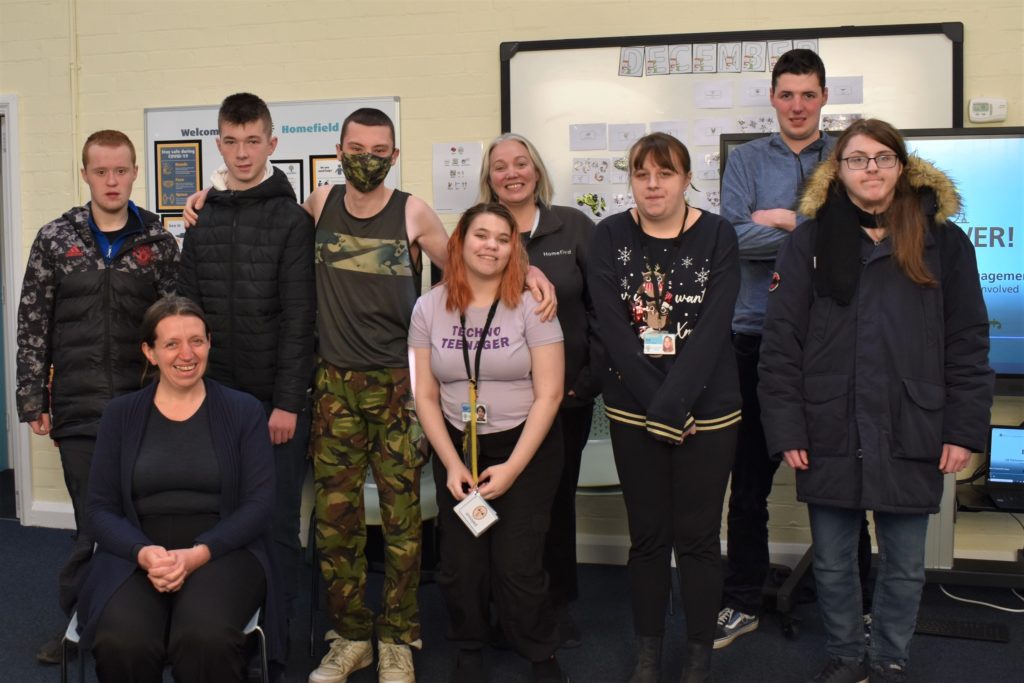 In November and again in May SU students joined the Natspec Student Parliament – in November we attended in person, May virtually. The students gained valuable experience working with students from other organisations.
Following the democracy theme this year, the UK Parliament delivered 3 sessions on UK democracy to both Nuneaton and Leicestershire cohorts. This was well received and boosted the understanding of different levels of representation inside and outside of the college.  The SU agreed that this should be an annual workshop for new students.  We have secured the UK Parliament as Key Speaker / Workshop for the student conference in 2024.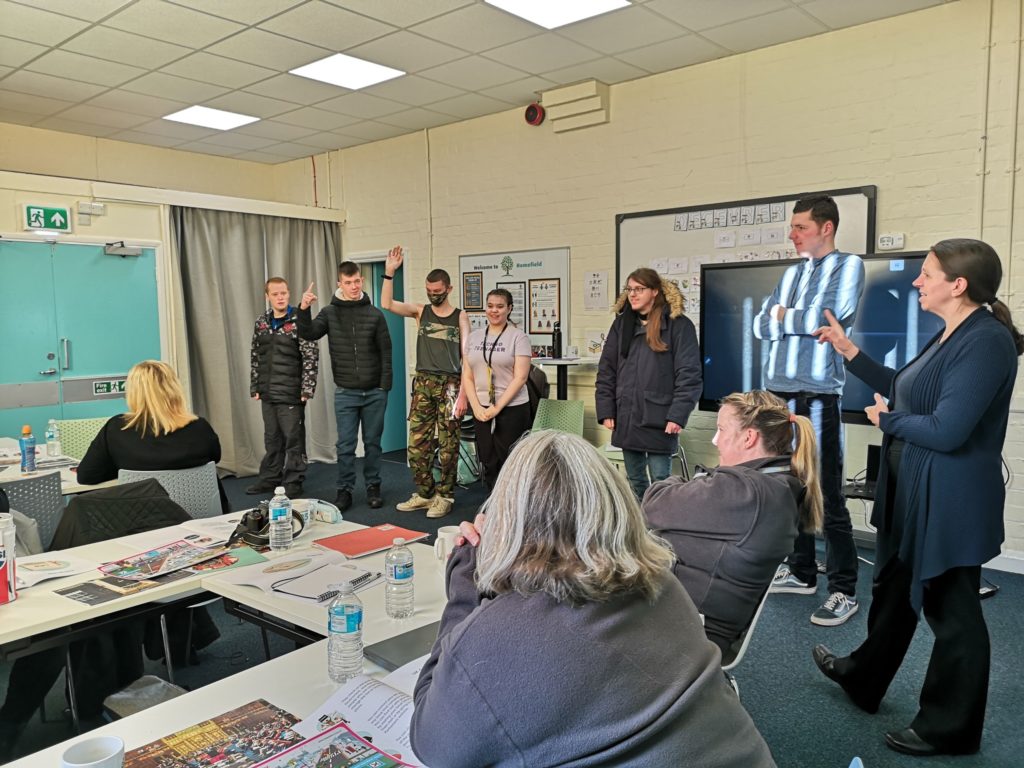 SU Members Savvy and Harry represented the College at a reception at the House of Lords in April.  This was a fantastic way to bring the democracy strand together and give one of the students the opportunity to demonstrate their skills on the underground and the other the first experience of visiting London. As a result, the students discussed making a visit to the Houses of Parliament an annual event for Homefield Students.

The final meeting of the year was completely led by the SU with staff only taking the minutes, having worked with the students to prepare with them. The chair identified that the SU needs to be more aware of the diverse needs of the whole student body and ensure that the SU represents the whole student body effectively.
The key areas the students want to take forward in 23-24 are:
Representing the student body effectively.
Enabling students to have self-advocacy.
Increasing student voice but also student action (with support) to identify ideas.
Identify charities to fundraise.
Increasing student social activities and opportunities outside of college; they have lots of ideas on this topic. Mencap research states that less than 30% of young people with learning needs participate in social activities outside of education and the SU want to work towards helping fellow students to not be in this category. They will put on a termly social event.
The SU to genuinely be leading their agenda with the support they need.  
Skills and Training / mentoring; developing a mentoring programme for the SU members to be able to bring on new SU members as the more experienced ones come to the end of their study programme.
We look forward to seeing what the 2023-24 cohort brings to Student Union!
Our Careers Programme was bigger and better than ever before
We were able to re-launch our work experience and placement opportunities properly. We began working with Shuttlewood Clarke Foundation in Markfield to provide work placements for students to access across all the pathways. While on placement students have learned many new skills and essential working skills including team working, problem-solving, communication skills and building confidence and self-esteem.
Pathway 2 woodwork students returned to The Green Place in Sileby to have work experience fixing up wooden items and working with the Peter Le Marchant Trust to create a sensory fairy garden by the canal. Other work placement opportunities throughout the year have included Waitrose, Boots, Radio2Funky, Sileby Library, Posh Dogs and Sunrise.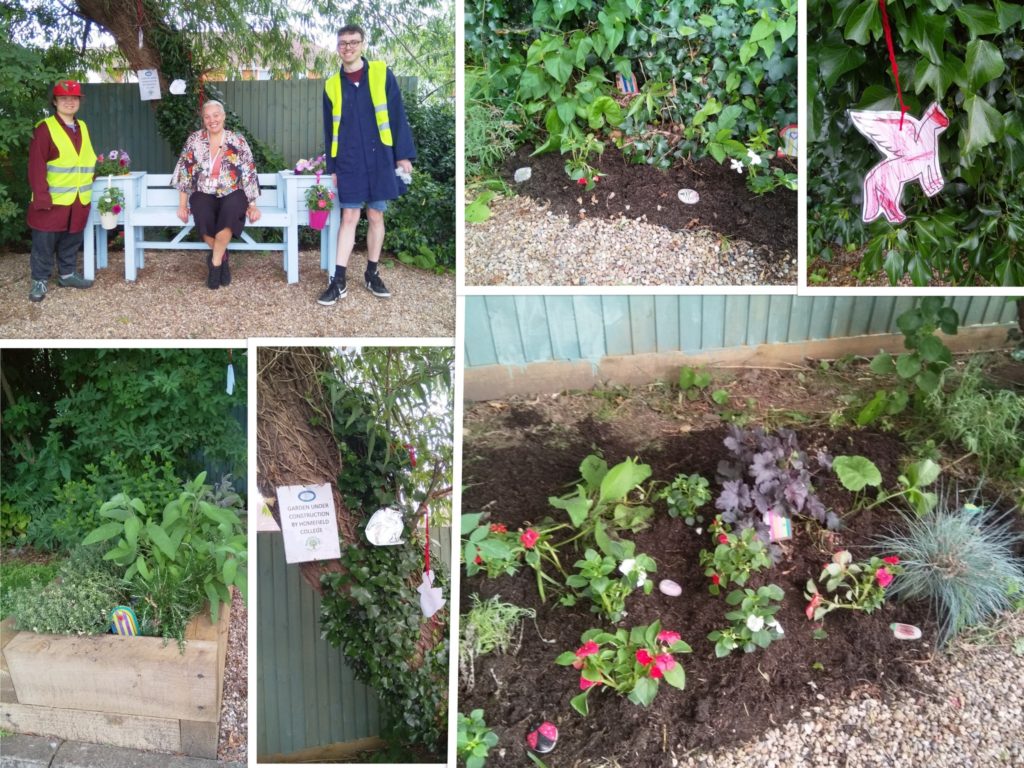 We held a Subject Safari in March, which was an opportunity for students to explore the subjects that Homefield offer, visit different college sites and get ideas which link to their future goals and aspirations.
A major part of our work at Homefield is making careers guidance and Labour Market Information (LMI) accessible to all our students. One way we introduced the concept of jobs, employability skills and key values was through Careers Dress Up Day held in March. Students had the opportunity to meet and interview different staff members who came to college dressed as something related to a career. Students also had a session with The Money Charity and GFE provider to support their awareness of opportunities.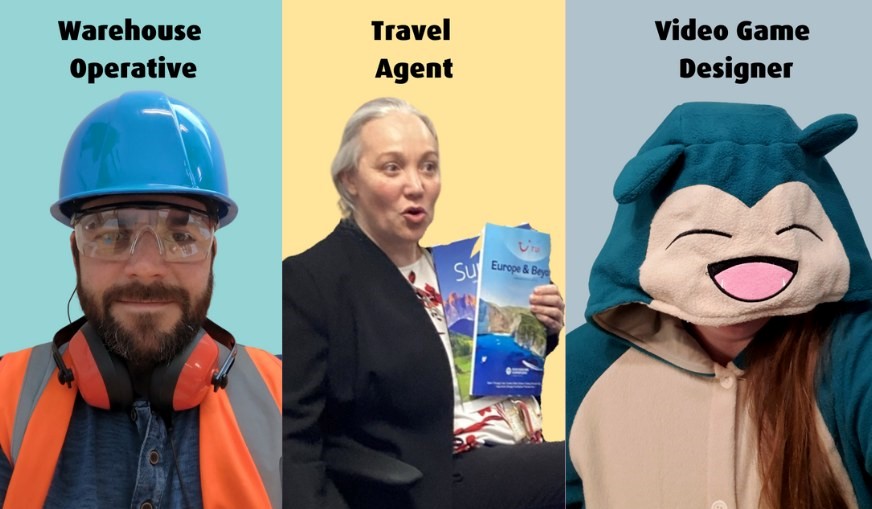 Students continued to have internal work experience opportunities too through Barrow of Treats and Breward's Coffee Shop. Many employer visits were carried out throughout the year but to mention a few; Severn Trent, NEC Hair & Beauty and East Midlands Airport were particular highlights.
Our supported interns and students working towards employability had fantastic work placements through Imago, Loughborough University, Great Central Railway, Queniborough Garage, Shuttlewood Clarke Foundation and Posh Dogs, to name a few.
We continue to build strong relationships with a wide range of local, national and international companies to support the learning experience of the students.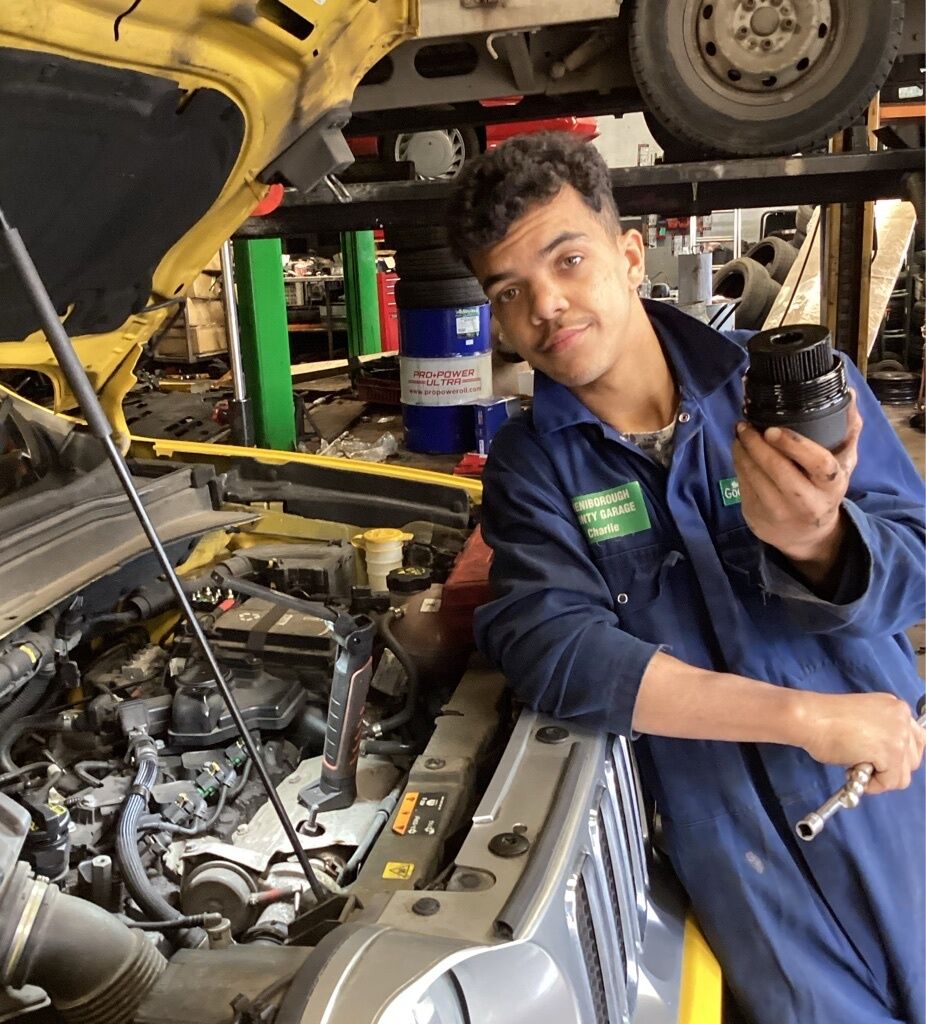 We celebrated many Duke of Edinburgh Award successes
Duke of Edinburgh Awards went from strength to strength with this academic year being our second year running Bronze awards and a growth from 4 to 12 students undertaking and achieving. It was our first year running the silver award and all 3 students who participated in the expedition achieved their award.
We also had 27 students receive certificates of achievement as well. Achieving a Duke of Edinburgh award is great for students' self-esteem and boosts employability.
Part of the award is to carry out volunteering activities and last year's hours achieved for Duke of Edinburgh were 13 hours (this equates to a social value of £60.06) but this year's hours, however, are a staggering 299 hours, social value £1438!! This is such fantastic work, and we only hope this part of our provision continues to grow in the coming years.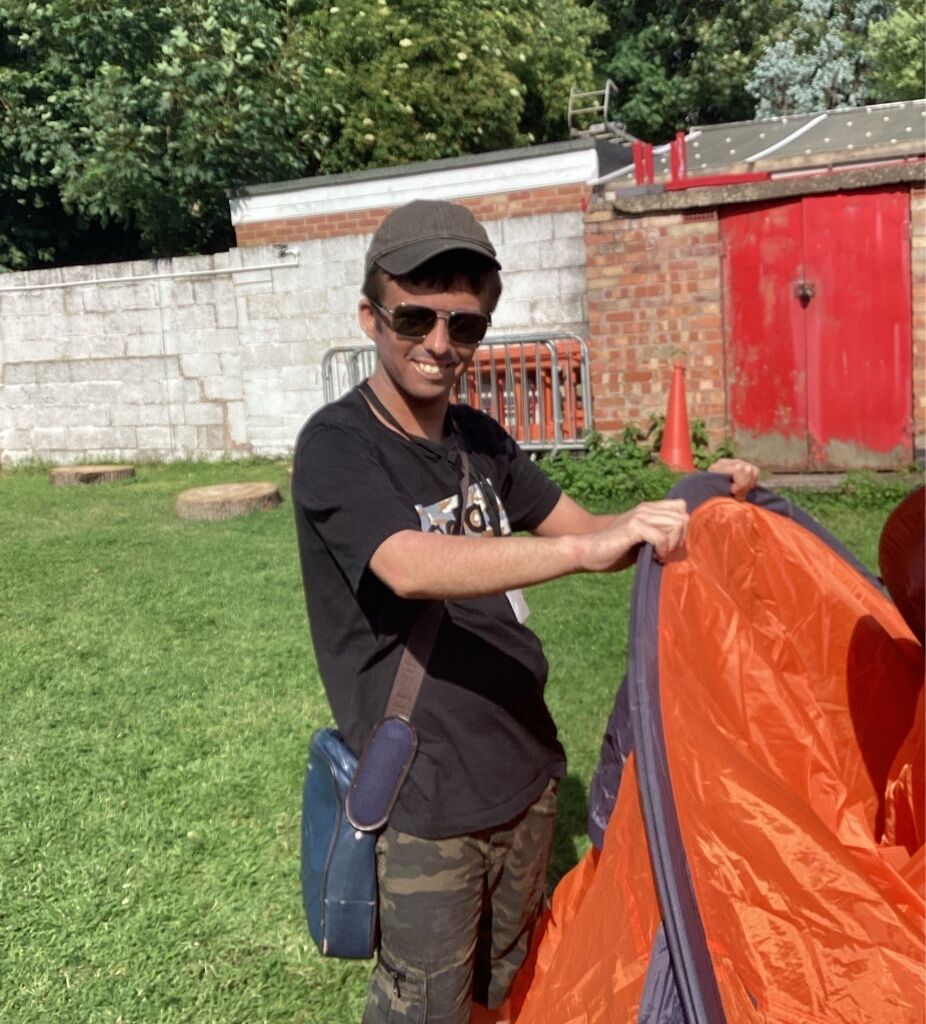 Students accessed increased Sporting Opportunities
This year we had lots of sporting opportunities for students, and these included an inter-college competition, Natspec Games and our own Sports Day where students participated in activities including an assault course, archery, football, multi-games, rounders and a nutrition zone (including a smoothie bike).
Pathway One students Thomas and Lynden and Pathway Two Health & Fitness students visited Portland College to take part in the Portland Games 2023. All students worked together to take part in a boccia competition. Both groups had not worked together before and showed fantastic team working skills.
Every single student tried something new during the day and enjoyed activities such as badminton, skills challenges, football and table cricket. Each student left the event with an individual medal and a beaming smile. The students were amazing representatives of Homefield.
The full return of Performing Arts' showcases
In November the performing arts students put on a fantastic show 'Wandering into Oz'. It was a pantomime that was created by past students, who were unable to perform it due to the pandemic and involved popular pantomime characters that find themselves on the way to Oz. It showcased dancing, Makaton, and script work that students had been working on within lessons.
At the end of the summer term performing arts students put on their last show of the year, which was a variety performance, and they did an excellent job including showing how their confidence had grown to perform throughout the year. The variety included silent movies to scripts around consent and bullying, a dance from Matilda through to a scene from 'Metamorphosis'.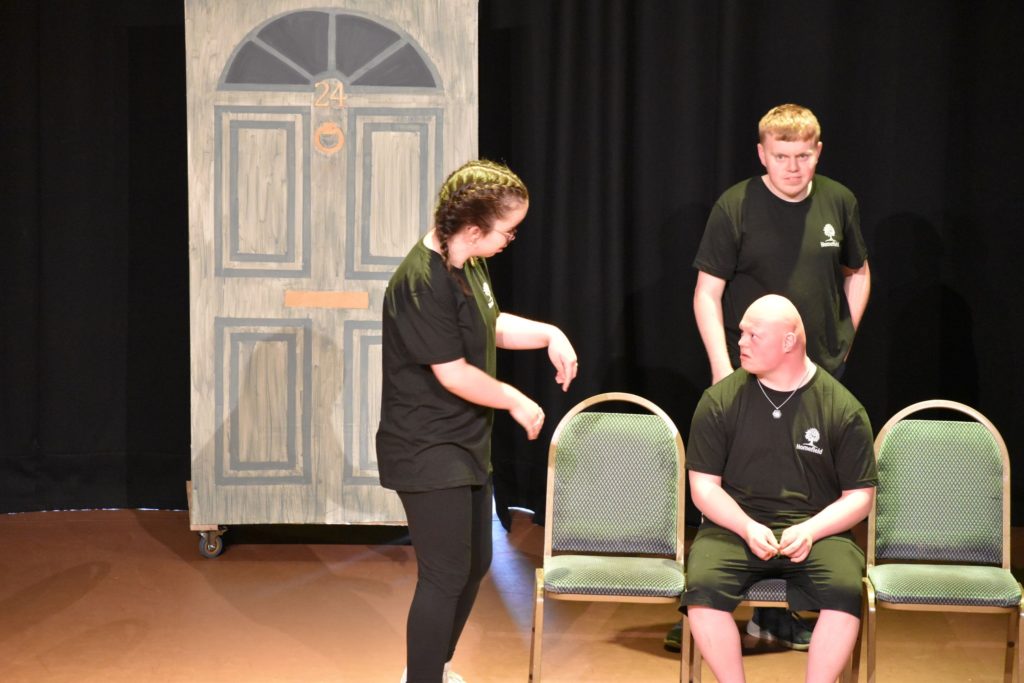 We welcomed more Sub-contractors to our provision
We continued our long-running sub-contraction relationship with Macintyre who deliver study programmes to a small cohort of students but we also introduced 2 new sub-contractors to the Homefield family.
Enstruct and T.E.C.K are organisations that we already worked with through their delivery of construction, environmental skills and mechanics for our own students who have interests in these areas but for this year we also had a cohort at each of subcontracted students who had the majority of their study programme delivered by Enstruct and T.E.C.K.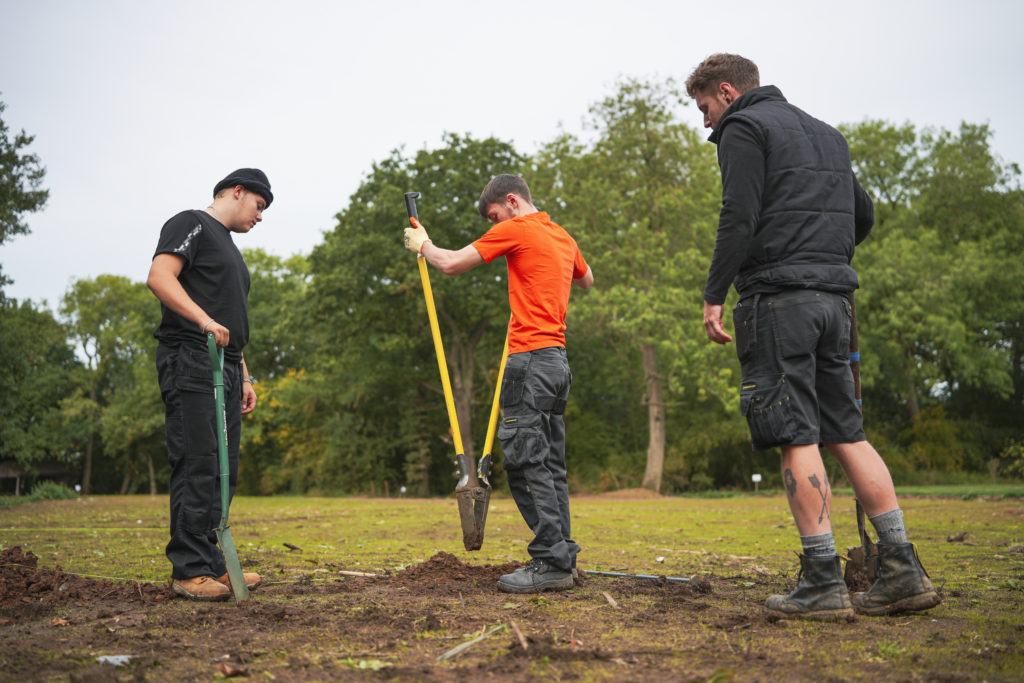 At all 3 providers, the students made great progress and had really positive learning experiences, including the achievement of recognised qualifications. For next year there will be additional cohorts at all 3 providers as the relationships continue in strength.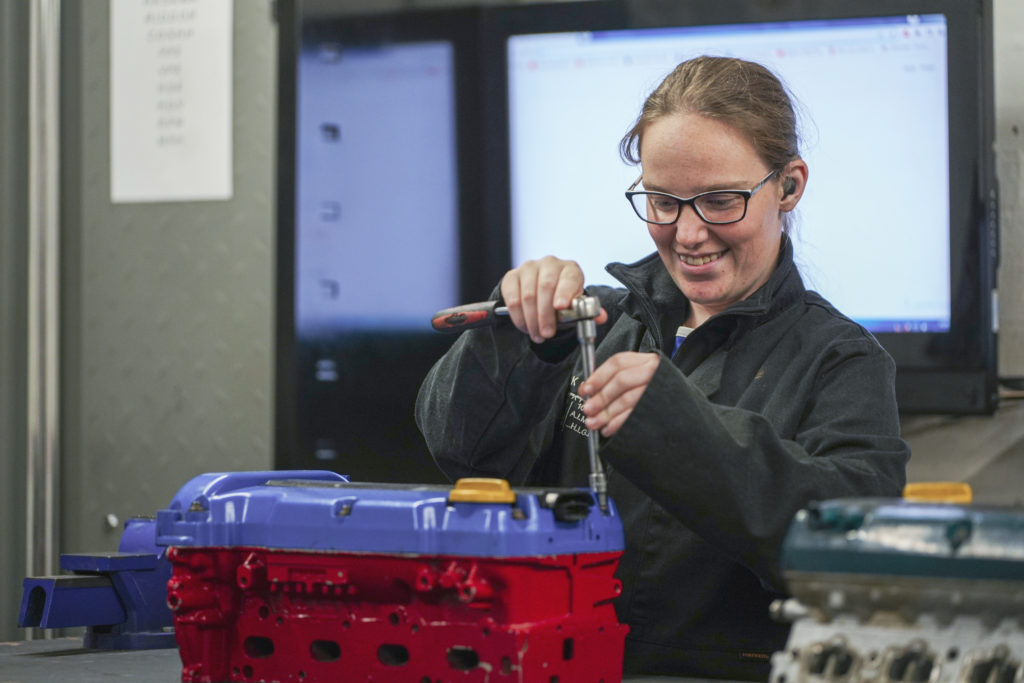 We redesigned how we show our Curriculum Offer
We launched an illustrative map of the student journey through Homefield's offer, supporting our students to realise their potential and become active citizens.
Our curriculum is designed to develop skills in the four key Preparation for Adulthood outcomes – good health & wellbeing, community inclusion, employment & future learning, and independent living. Each of these outcomes contain elements of our study programme, and under each element are just some of the main subjects, activities and offers we provide to help build these skills. Embedded into all learning are our four Homefield values – equality, empowerment, respect and sustainability.
A key message we wanted to convey is that there's no one set route at Homefield. We tailor learning to each of our students' wants and needs, focusing on their future aspirations to ensure the best outcome for them.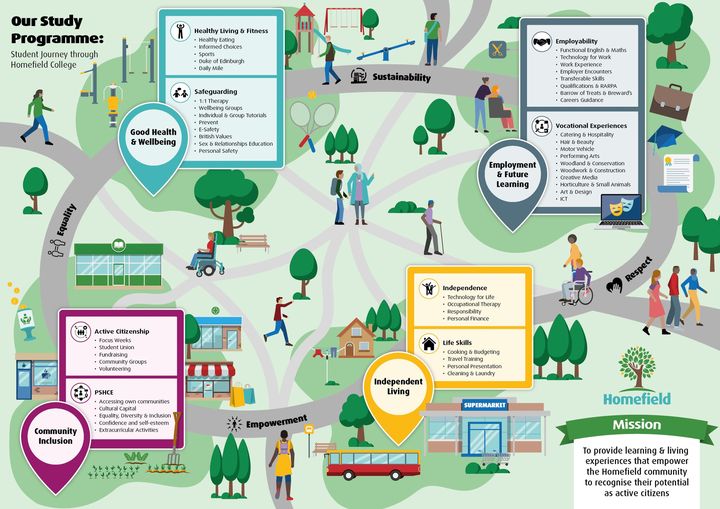 Focus Weeks, Activities & Community Engagement Increased
For Health & Safety Focus Week this year, a wide variety of activities were organised in lots of different pathways, including a trip to Warning Zone, First Aid Qualifications, talks by RNLI and Canal & River Trust, and finally, an inspection of hazards around the community and college itself!

Environmental week inspired students to be proactive in lots of ways, including the making of repurposed bird feeders. In Life Skills with Zoe, students Denzil & Abbie had the brilliant idea of recycling old plastic bottles for sustainability week – which would otherwise get thrown on landfill and turned them into feeders for birds to perch and eat from.
Not only is this sustainable, which follows one of our college values, but it is also helping birds to thrive in what can be a difficult world for them to survive in. Great job!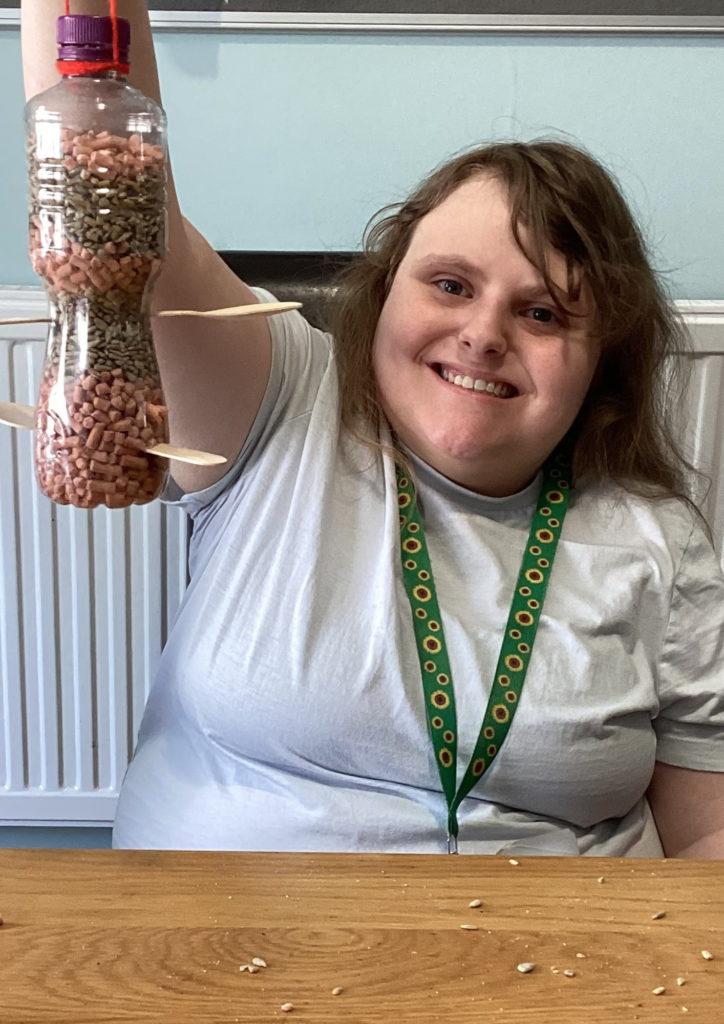 A Clothes Swap Shop was also held as part of Environment Week to show how you can get 'new' things through 'recycling'.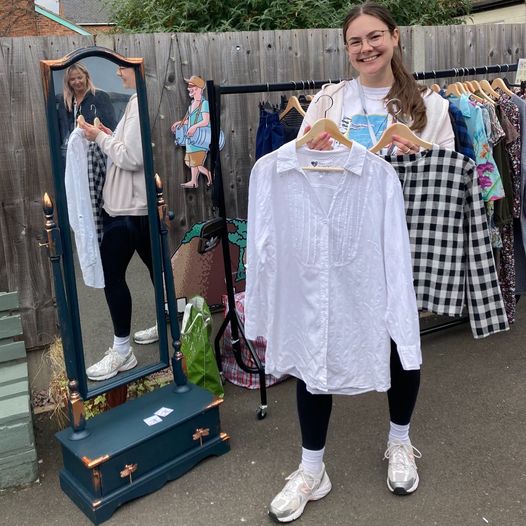 We held the annual Corporate Christmas Card competition. We had 30 entries across Pathway 1, Pathway 2, Pathway 3, Supported Internships, Bespoke and Nuneaton. The winning student was Aidan P from Pathway 1
Honourable mentions were also given to Eleanor T, Haroon H, Carly T and William G whose work made it through to the shortlist.

On Friday 11th November, we held our two Remembrance Day services for students, staff, residents, day service members, trustees and passing members of the local community to attend. These have now become a regular part of the college calendar and the students who spoke at the events did an excellent job.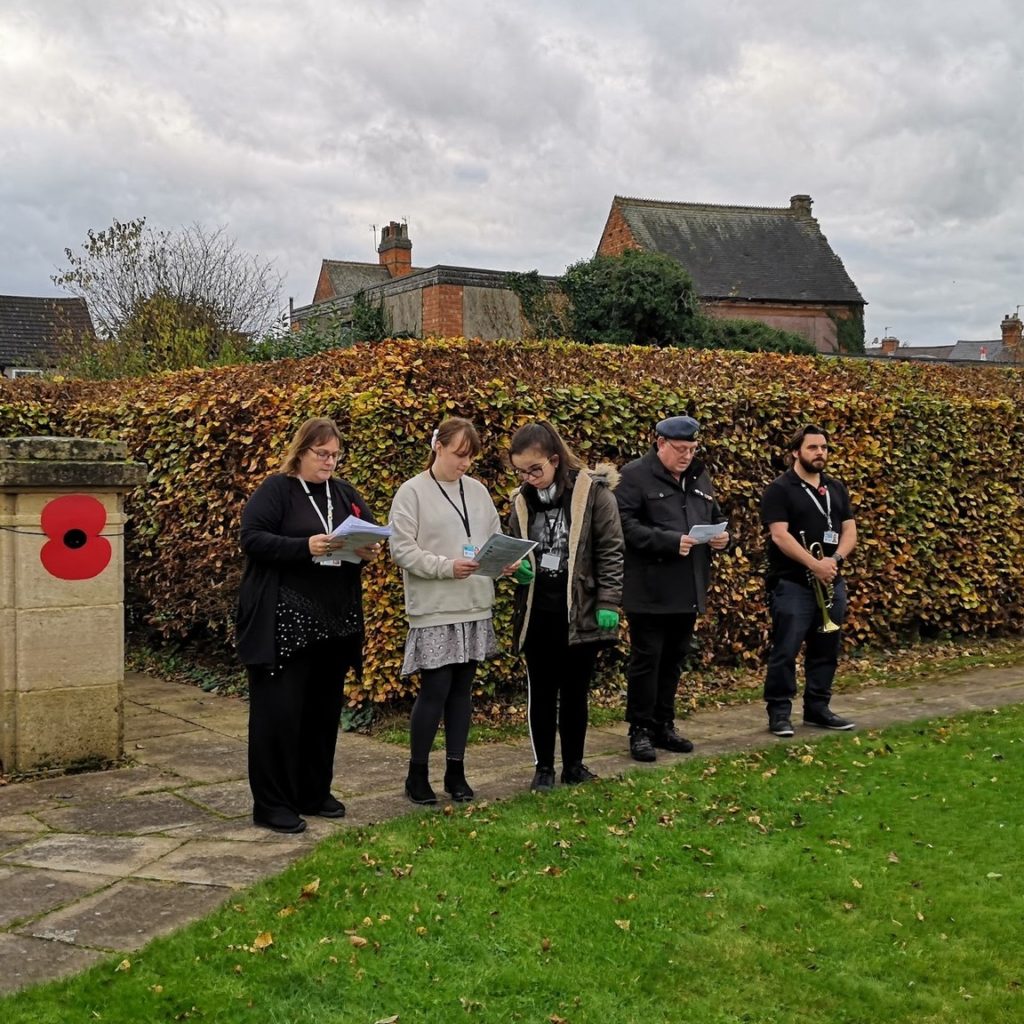 There have been many opportunities that students have taken to raise money for charities themselves including a Children in Need Bake Sale plus Pathway 2 student Grace K raised £78 through a bake sale for Shine, which she organised herself.
We held our annual sponsored walk at Bradgate Park which was as always, a brilliant time for students and staff alike. The weather was not as kind as the year before but we only got a little damp towards the end. Our Student Union voted on the following four charities the money raised was equally split:
Memphis
Young Minds
Barnados
Leicester Animal Aid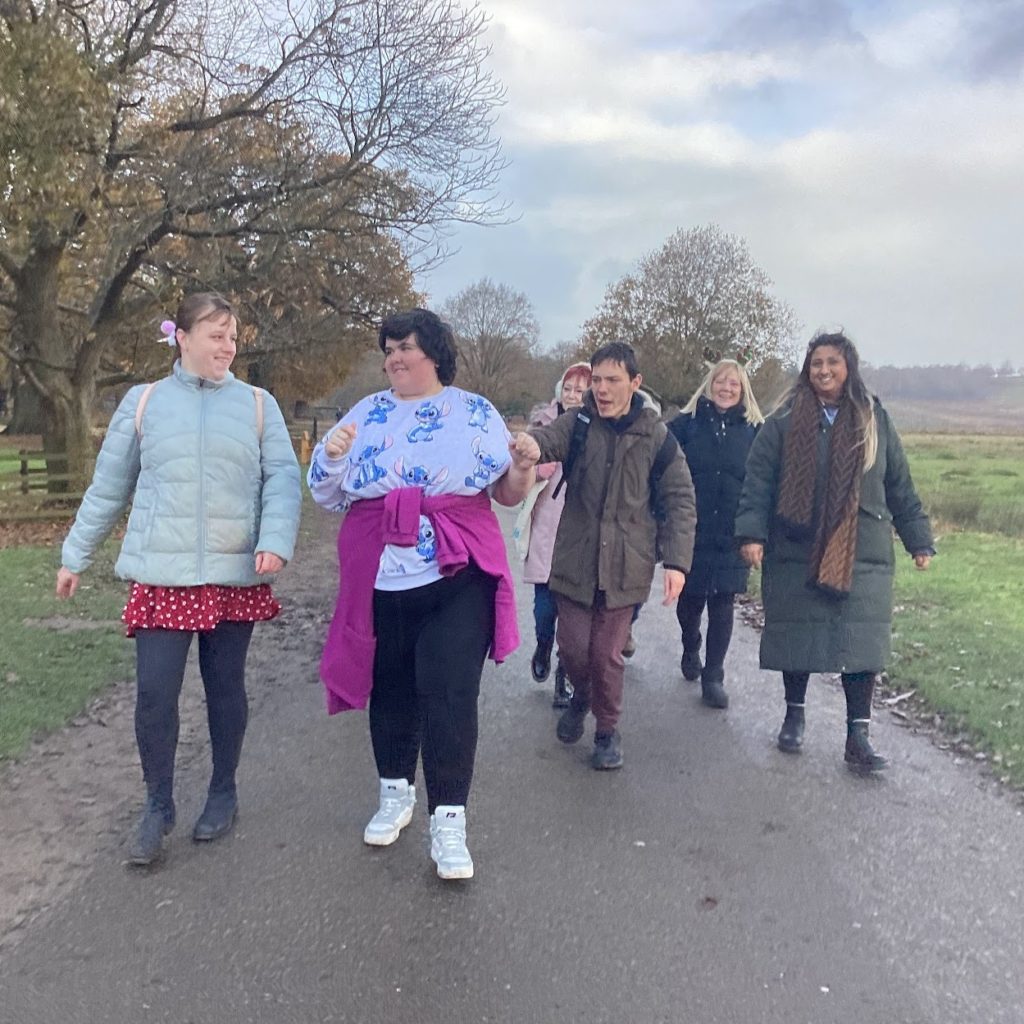 Students were thanked by Sileby Memorial Park for their volunteering work in litter picking and the impact this has had on a space that all students use and enjoy at Homefield.
A silent art auction was held at the college for pieces of artwork that had been created by students for Mental Health Awareness Week and raised £100.
The P2 personal Development students created a campaign thinking of what they would do if they were to become PM for a mock election; this was to support learning in British Values and democracy, teaching students the election and voting process in a way that they could become involved and engaged in. Students and staff voted, the winner was Ali J, with Sam G a very close 2nd place (with only one vote being the difference!).

They used communication skills to campaign with staff and students in 8a and set up the polling station with Max on the door checking voters had their polling cards and identification before being allowed to vote. Sam F was in charge of organising the Ballot box with Alex, taking down a list of voter's names for records.
As part of Autism Acceptance Week, a collaborative art piece was created by students in their art and craft lessons, which is now proudly displayed in the entrance of one of our buildings for all to see and enjoy.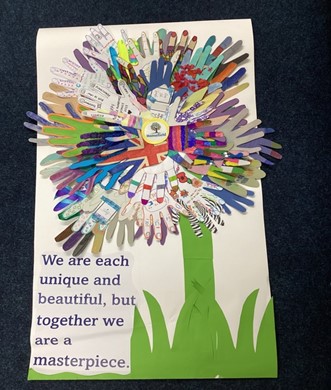 The student conference this year brought students from across the pathways together to take part in a 'Dragon's Den' event, a visit from an employer who brought a wide range of animals for students to experience, student union activities, English and maths Olympics to name a few of the activities.

Woodwork has been extremely busy again this year in the production of a huge variety of products. Students from across all pathways attend these lessons and produce some really amazing products, whilst learning a huge range of skills – they have produced items for the fairy garden with Peter Le Marchant, props for performing arts, pieces for Christmas and for sale in Brewards and items that are of interest to the students, as well as the medals for Sports Day.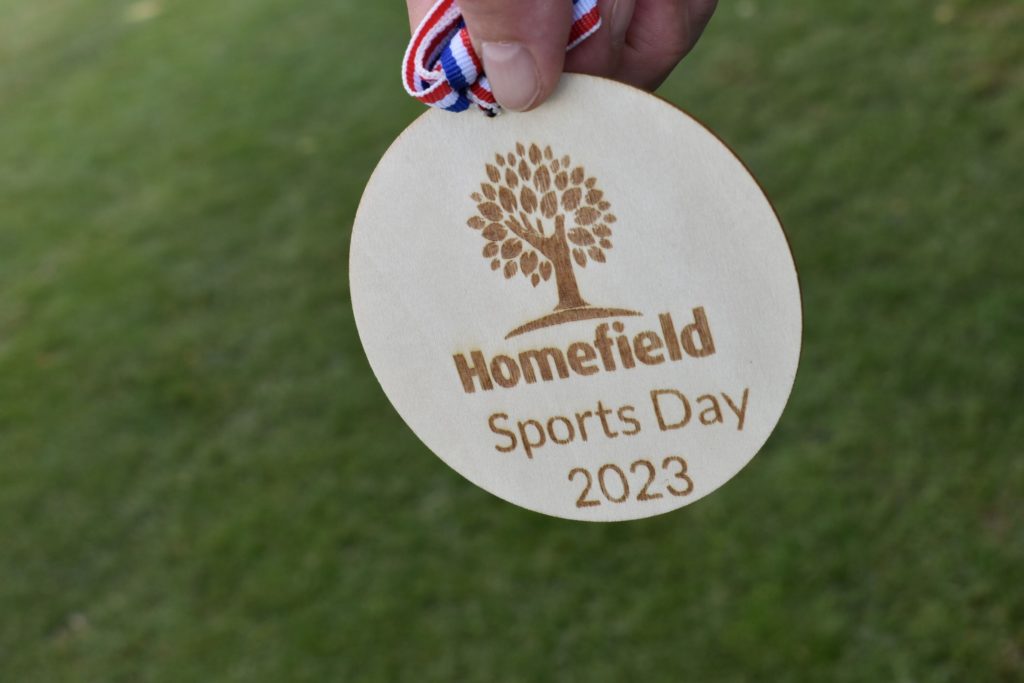 For Anti-bullying Week students engaged in a wide range of activities about the topic. One example is supported intern, Katie B, who produced an impactful poster and poem.
Look for and report bullying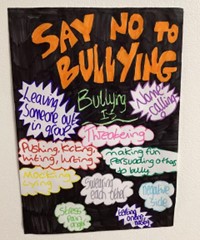 P1 students Aidan P and Jed D led the way in operating the first-ever Pathway 1 tuckshop. They were kept very busy choosing a variety of snacks and drinks to sell to other students and staff. In doing this, they improved their money management, teamwork, communication and customer service skills, along with their general health & safety awareness.
P3 Hair, Grooming & Beauty students Chelsea W and Carly T operated a drop-in weekly session for students, staff, trustees and the general public to receive beauty and relaxation treatments raising money for Mind, the mental health charity.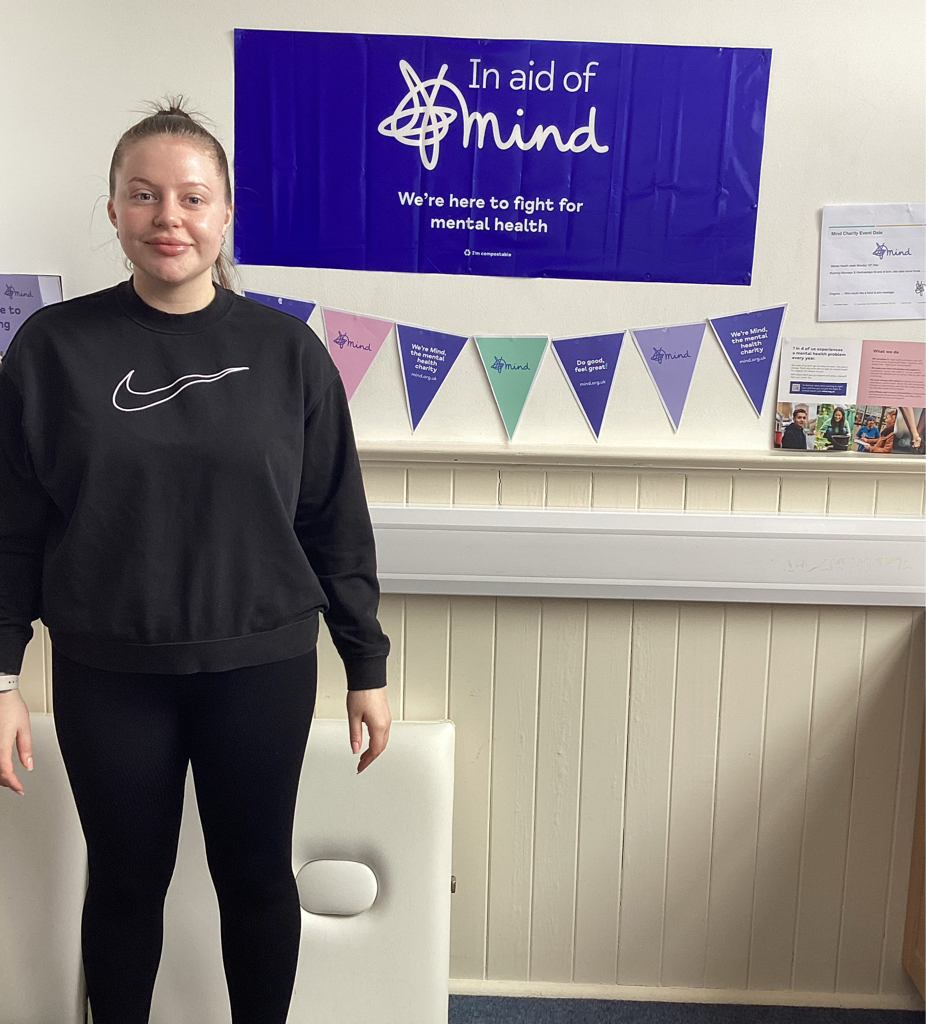 Bespoke student William G had the initiative to design a mascot that embodies everything Homefield stands for. He worked closely with our Communications team, demonstrating professionalism and adaptability by taking constructive criticism in his stride and making necessary changes. You'll be seeing 'Willow' – William's mascot character – around college soon!
Nuneaton students opened an allotment space, building the site from the ground up and it is now a year later a heaving area for home-grown produce. Well done to all students and staff for putting your all into growing your own fruit and vegetables.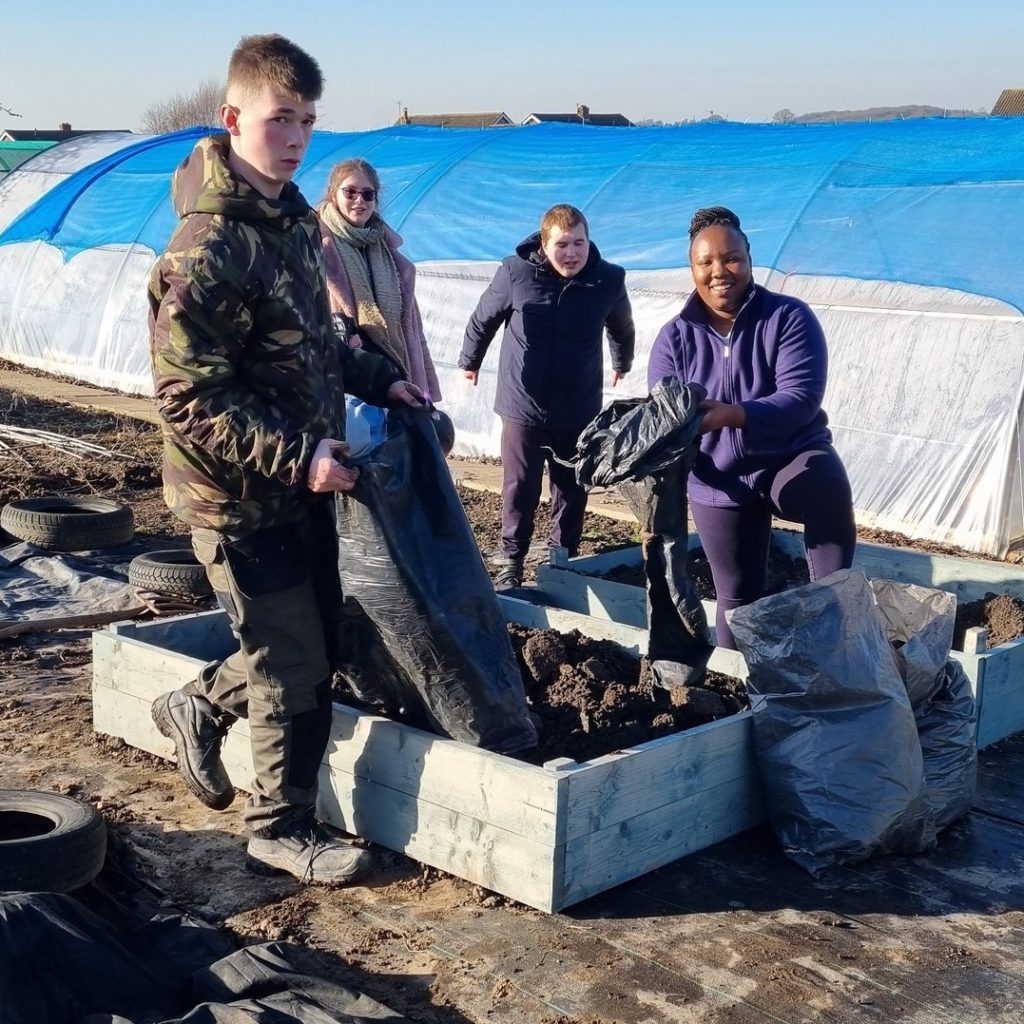 We enjoyed getting on the dancefloor at our Celebrations
In October we celebrated our 35th anniversary at our 80s-themed picnic and disco with Louis B from Pathway 2 as the DJ for our event. This was very successful and enjoyable for all students and staff involved.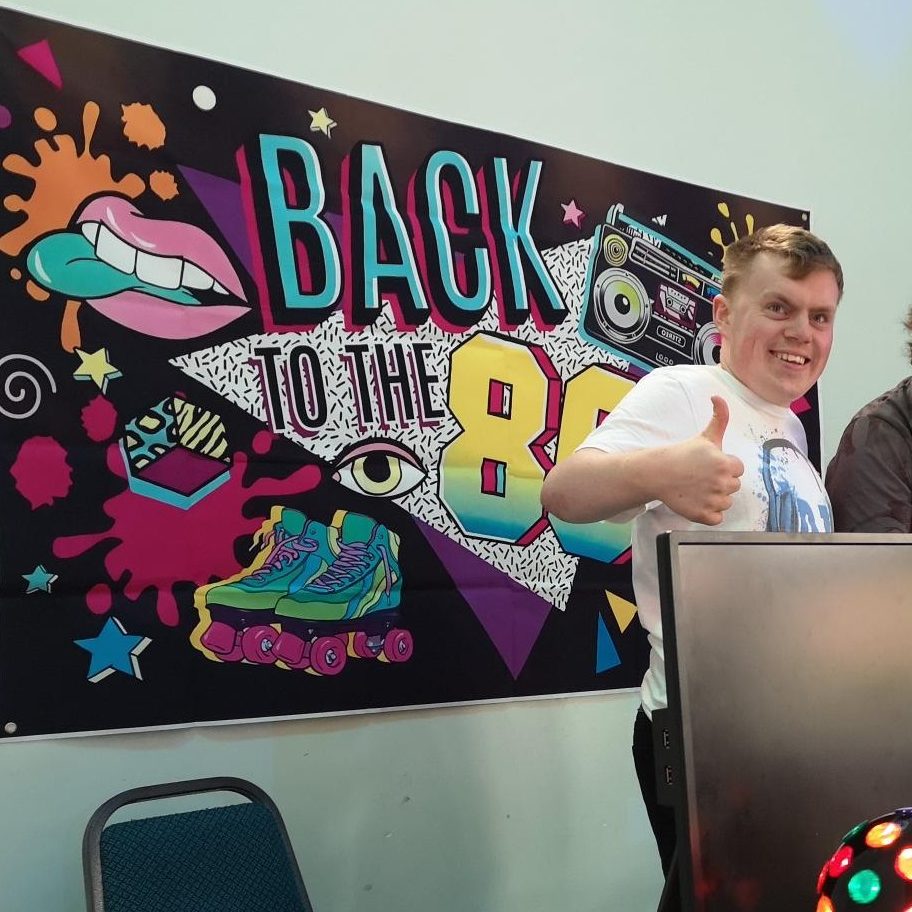 We rounded off the Christmas celebrations with the Christmas lunch at Beedles Lake which was a wonderful coming together of all students and staff to eat and hit the dancefloor.
We ended the year with the graduation, prize-giving ceremony and summer party, which was held at The Green Place. It was a fantastic event, which the unseasonal torrential downpour only added to the experience!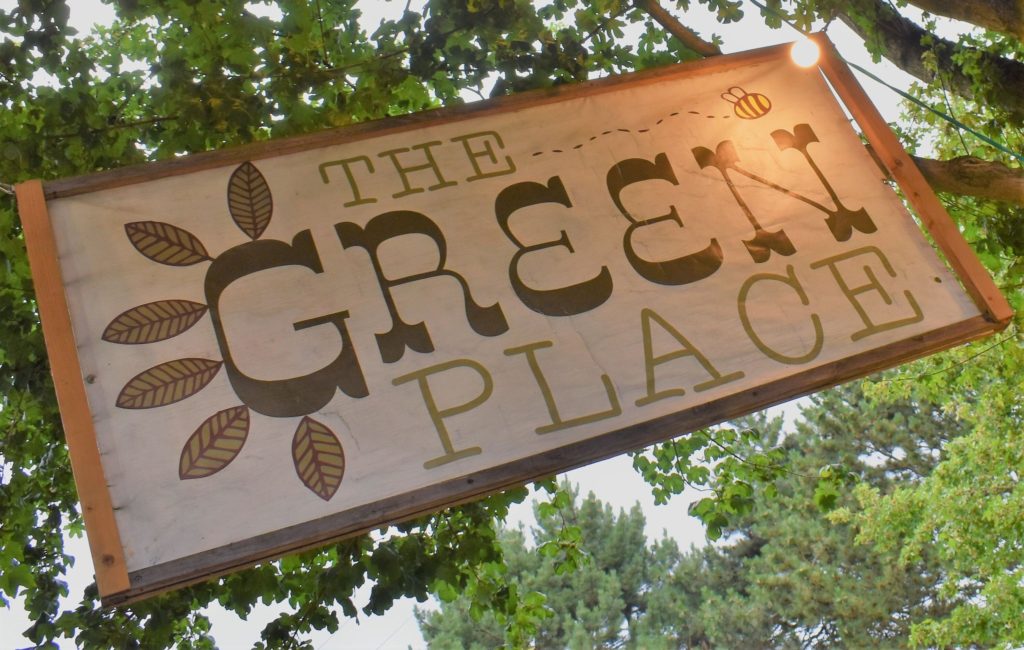 Well done to everyone for a very successful academic year! We would like to end on a few key dedications:
To our graduating students – We are so proud of you for working hard, overcoming individual challenges and reaching this significant milestone ready for your next step. It has been a pleasure teaching and watching you grow in independence, confidence, and as active citizens. We wish you success in the future years to come!
To our returning students – Thank you for your valued contributions to the student community this academic year. We hope you have a great summer break, and look forward to making even more progress towards your future goals in 2023/24.
To our staff – Without our staff, we would not be the College we are today. Thank you to each and every one of you, you are making a difference day in, day out, to so many young people's lives.