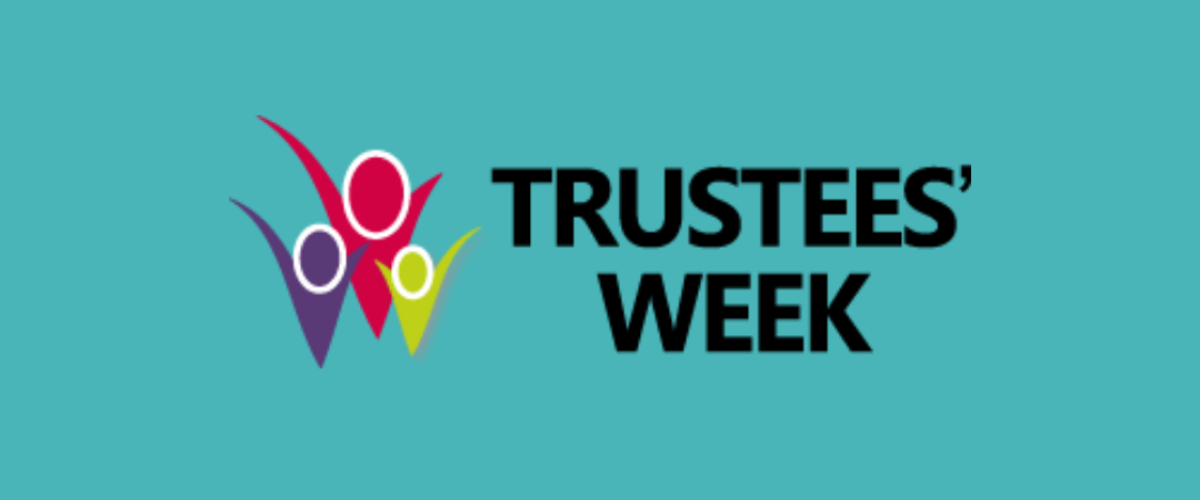 Get in touch!
Trustee Week 2021
It's Trustees' Week 2021, an annual event showcasing the great work volunteer trustees do. We caught up with two of our current Trustees - Jane Parr & David Jackson - to find out more about them and their vital role in helping shape the future of Homefield.
Jane is Chair of the Trustees, which means she provides leadership and direction to the Board of Trustees. Jane qualified as a Speech & Language Therapist and has worked across the NHS as well as in management and leadership roles throughout her career, before retiring in 2017. Now, Jane leads a project focussed on improving the health & wellbeing of people with learning disabilities and their families called the Safe, Well, Happy partnership.
David is one of our newest Trustees, having been successful in our latest round of recruitment. David joins us after retiring from his role as Director of Student Services & Marketing at Leicester College in 2021, and sits on our sub-committee for Teaching, Learning & Assessment to help us continually improve the student experience and quality of education.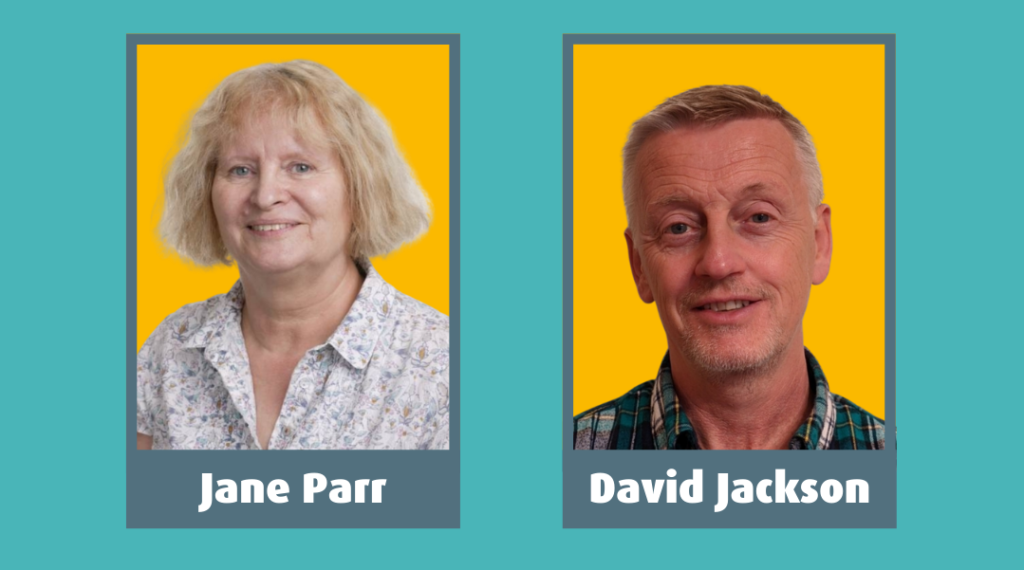 Let's find out more about Jane & David…
How long have you been a Trustee at Homefield?
What do you like most about being a Trustee at Homefield?
Jane: "The chance to meet up with students, residents, staff and other trustees and learn new things. I am also excited about being involved in the future plans for Homefield."
David: "I have enjoyed being part of a team that is working with college staff to help Homefield become even better than it already is."
Which 3 words would people use to describe you?
Jane: "I don't know I bet everyone would have 3 different words. When working with Homefield I try to be hard working, understanding of different views and organised."
David: "Thoughtful, friendly, and impatient"
Which 3 items would you take with you on a deserted island?
Jane: "A fully working bathroom, a swiss army knife and fishing tackle"
David: "My camera, my mobile phone and my kindle"
What was the last book you read? / What was the last film you watched? (depending on which you usually do)
Jane: "The Blue Afternoon by William Boyd"
David: "Book was The Man Who Died Twice by Richard Osman and film was Supernova"
Why did you want to become a Trustee?
Jane: "I spent all of my working life working with people with learning disabilities and I wanted to continue this"
David: "So I could put the skills and knowledge I had gained from working in FE to good use when I retired."
What do you want to do for Homefield during your time as a Trustee?
Jane: "At the moment I think it is important to support everyone through the difficult times we are going through making sure Homefield is a great place to be for everyone."
David: "I would like to help the College become outstanding."
If you could join any past or current music group, which would you want to join?
Jane: "I would like to sing with Sting although I don't think he would appreciate my singing voice!"
Which celebrity / public figure do you admire the most and why?
Jane: "Most people will not have heard of Norman Lamb who was a Liberal Democrat member of parliament until 2019. He has always supported people with learning disabilities and mental health difficulties. He left parliament and is now the chair of an NHS Trust and has set up a mental health and well-being foundation."
David: "Marcus Rashford because he isn't afraid to use his position to campaign for people in need and to hold the government to account."
Jane: "I am really useless with jokes so as my favourite TV show has just come back I will stick with an old one from my childhood."

"Knock, Knock"
Who's there?
"Doctor"
Doctor Who?
"…..That's right!"
David: "What do you call a seagull that flies over the bay?"
"A bagel."
It has not been an easy time to be a trustee lately, with the challenges on the pandemic bringing about tough decisions on resources, where best to focus for impact and how to adapt to the new ways organisations have needed to work. We are really grateful for the support provided by each and every one of our Trustees (current and since retired) over the last year and a half.