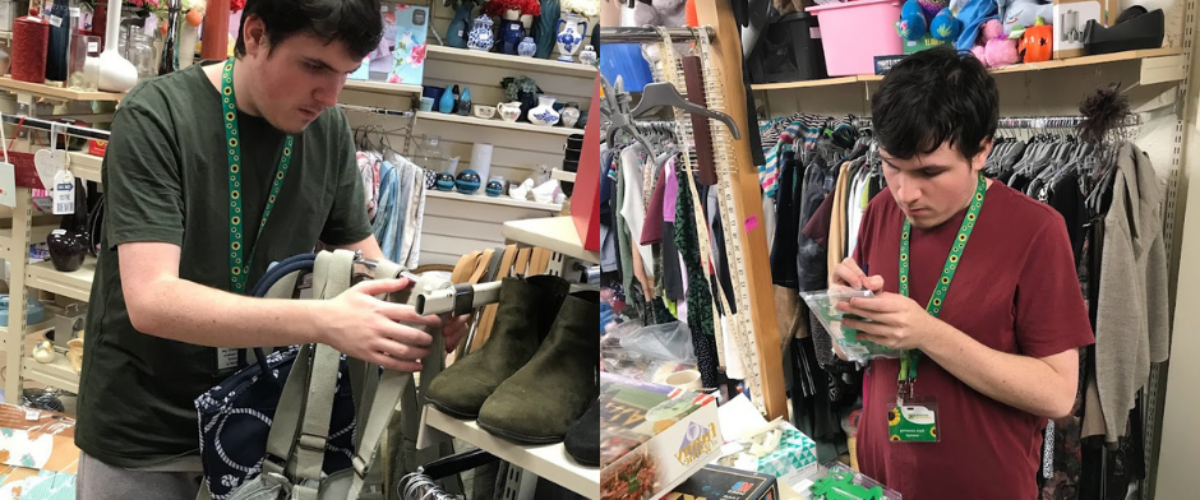 Get in touch!
Work Placement Recap: Ethan at Barnardo's
Ethan started his 3-month work placement at Barnardo's in Sileby in January. Having now finished his placement, he reflects back on how far he has come and what he has learnt as a result as he prepares for his next placement at Waitrose after Easter.
My experience at Barnardo's
I started at Barnardo's in January doing Mondays and Tuesdays from 10am till 3pm, but towards the end of my placement I did half days on Monday and still doing the normal hours for Tuesdays.
At first, I found it challenging and difficult to keep myself calm and professional. I still was trying to adjust to the new placement, to the people and to the jobs given to me.
I signed forms and a work agreement that helped keep me safe and reminded me of professional behaviours that I had to uphold while working there as a volunteer.
It took me a while to get used to the environment and the way it is run. I also was working on being more independent by not using my Job Coach as much as I first started.
I started to get to know my fellow colleagues and form a working relationship with them – some of my colleagues were sweet, funny and kind to me as I worked with them more and more, as well as getting to know each other better.
The management team were so supportive, they helped me progress so much in the 3 months that I worked with them.
I learnt so much from working at Barnardo's and I gained a lot of new transferable skills that I will use at my next placement at Waitrose – time management, talking to customers and working with others.
My advice for anyone about to do a work experience placement, I would say:
BE YOURSELF


Be confident


Go at your own pace


Be comfortable


Don't be afraid to ask for help


Communication is key
Gallery: Ethan at Barnardo's

Preparing for the Day | Reading Company Policies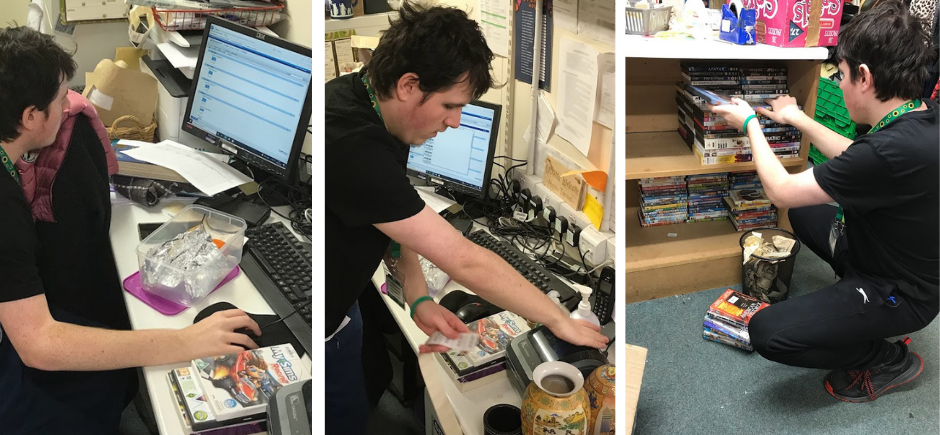 Listing new items | Labeling new items | Putting items out on the shop floor

Collecting donations | Sorting through donations | Stocking the racks | Keeping the shop tidy