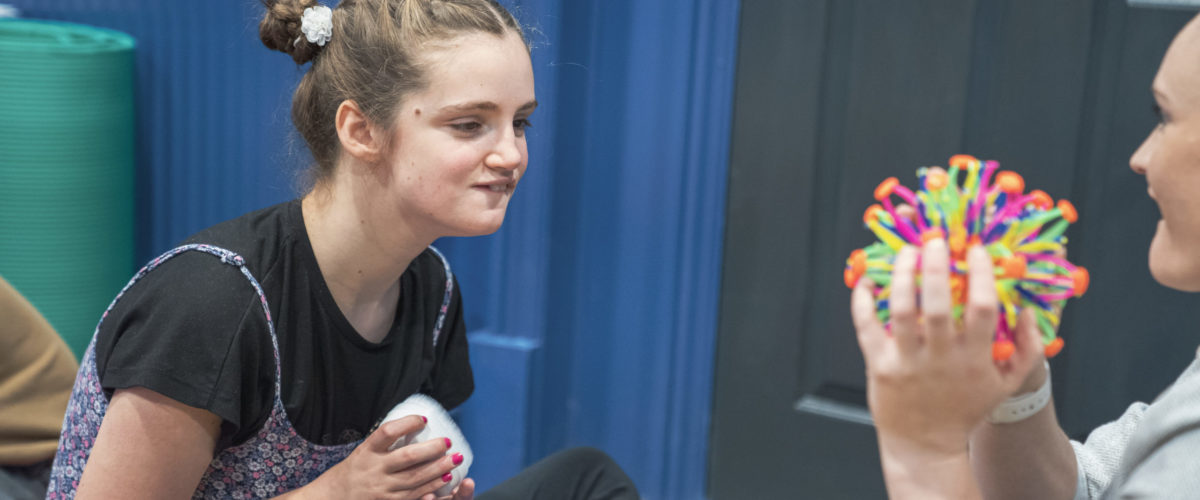 Get in touch!
MacIntyre 'No Limits' @ Homefield
Designed for students as a supportive gateway to Pathway 1.
What is MacIntyre 'No Limits' @ Homefield?
MacIntyre 'No Limits' @ Homefield is a partnership between Homefield College and MacIntyre. We work together to provide a post-16 course focused on meeting the needs of students unable to access main Pathway 1 provision currently, but with potential to do so in future.
Based at MacIntyre locations and community settings, students take steps towards independence in everyday life, gain skills and experiences that enhance access to meaningful day opportunities. They further their social, functional and communication skills in learning, living, work and community environments.
The MacIntyre 'No Limits' @ Homefield programme is suitable for students who have complex communication and sensory needs greater than Pathway 1 capacity and so are not yet in a position to be able to access main Homefield provision.
Students on this programme should be working at around Milestone 4 and above academically, and have support level or community access requirements of 2:1 staffing.
Students are equipped with coping strategies, a range of interests and improved communication skills, along with increased independence.
Outcomes include progression to Pathway 1, Day Services and / or Supported Living, and decreased level of support by carers / families & ability to access community.
MacIntyre empower people who have learning disabilities to live lives that make sense to them. They work in partnership with Further Education and Independent Specialist colleges to provide an inclusive and flexible model of education for young people aged 16 and over.
The unique MacIntyre 'No Limits' approach enables young people who have learning disabilities to continue their education and develop skills in preparation for adulthood.