Tailored for young people keen to enter the automotive and engineering industry.
What is T.E.C.K @ Homefield?
T.E.C.K @ Homefield is a partnership between Homefield College and T.E.C.K. We work together to provide a post-16 course focused on motor vehicle and engineering.
Based in T.E.C.K's workshops, students learn in a hands-on approach that lead them to employment. They build practical skills in motor vehicle and engineering, further their social interaction and gain an understanding of employers' needs.
Practical skills in the motor vehicle and engineering sector.


Employability skills, including how to apply for and maintain employment.


Independence in daily life.


Functional skills in English, maths and IT.


Health & safety and welfare at work.


Strategies to increase self-confidence and self-esteem and sustain motivation.

This partnership is designed for young people who have learning and communication difficulties with work aspirations in the motor trade.
Study Programme Elements: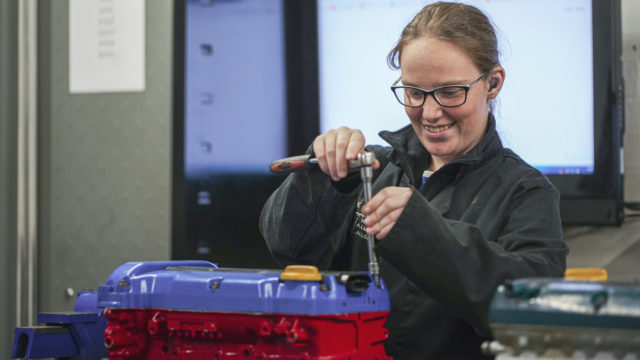 Practical
Get hands-on in the workshop learning mechanical maintenance. This includes skills such as vehicle repair, part replacement & inspections and common tools and equipment used, plus employability skills for working in a garage.
Theoretical
Learn the theory and knowledge behind working with automobiles. This includes conducting vehicle inspections, fitting & maintenance procedures, agreeing customer vehicle needs and health & safety in the workplace.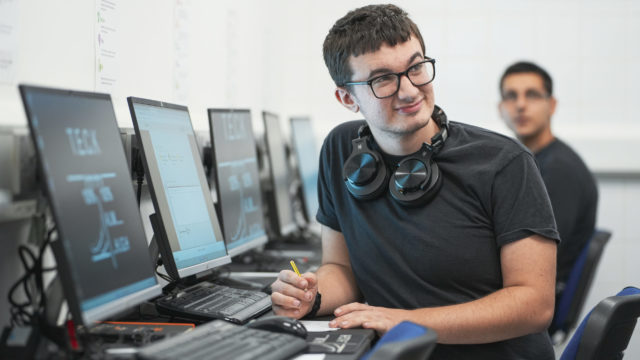 Functional Skills
Further skills for employability, social development and independent living. This includes self-help skills, listening, concentration & attention, budgeting, shopping & cooking, using public transport, communication skills and social skills.
At the end of this 2-year programme, students have gained vocational qualifications and work experience to help them sustain employment. They have an increased sense of self-worth and confidence and are equipped with coping strategies for adversity.
T.E.C.K motivate and inspire young people to reach their full potential through practical and engaging motor vehicle programmes.
Their flexible approach creates programmes of learning that support the individual needs of students, encouraging the development of their self-esteem, confidence and their physical and mental wellbeing.